This is a pedigree home that no Hollywood history buff will want to miss. Donna Scott, the former actress and widow of acclaimed producer and director Tony Scott has listed the couple's Beverly Hills home for $42.5 million. The stunning property also happens to be the former home of cinema legend John Barrymore!
The estate – and the party-down antics within its secluded borders – was as storied as the Barrymore patriarch's film career. It is actually assembled from six non-contiguous lots, and the central attraction for this sale is the main house, a Spanish colonial-style residence with a red tile roof, and loads of one-of-a-kind design and architectural features. The many custom crystal chandeliers, sky-high vaulted ceiling and cathedral windows are just the beginning.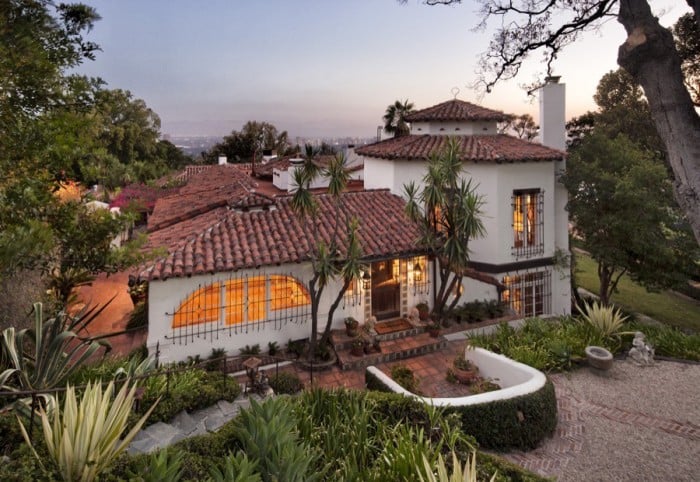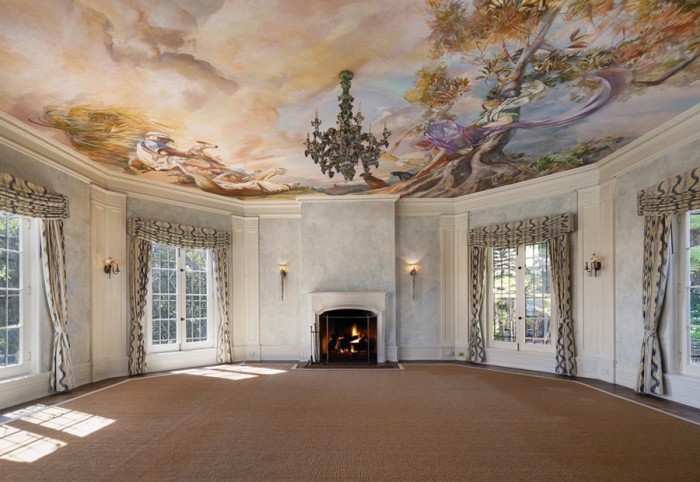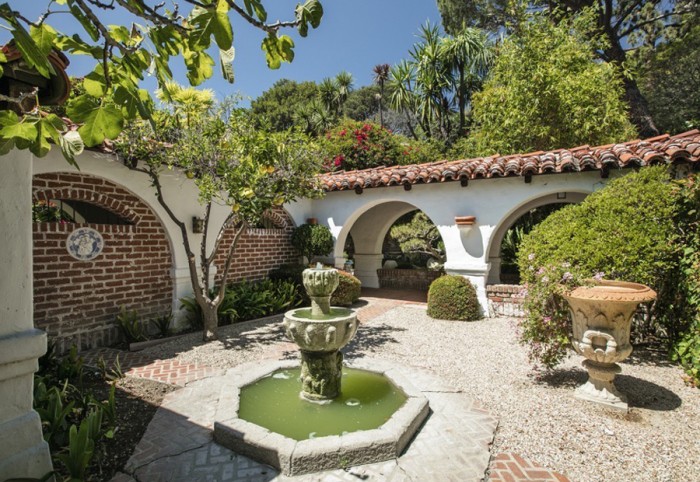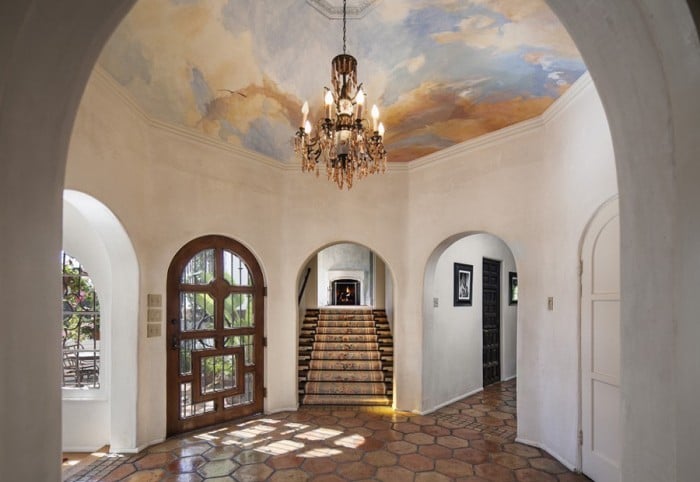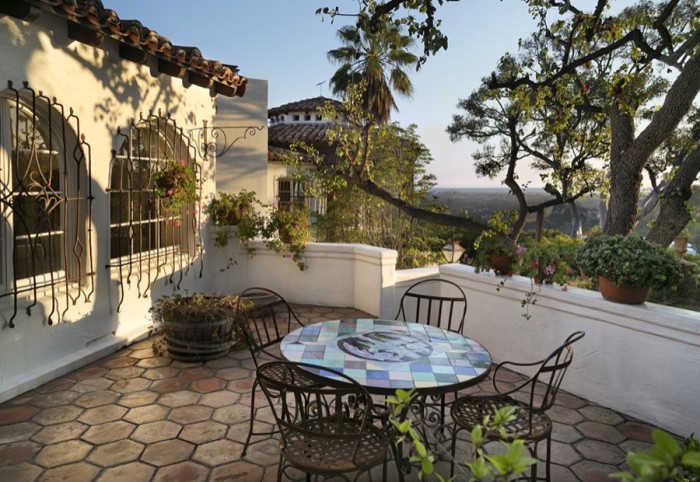 The Scotts' house offers 6,976 square feet of space, according to reports, and has three bedrooms, an entrance hall with a vaulted ceiling and a fireplace, and an octagonally shaped living room. One of the entertainment rooms has a unique twist on hardwood floors – they are inlaid with vertically-sliced sections of tree trunks, not planks! This room also features a bar and a fireplace.
Word has it, that the Scotts purchased the compound through several transactions, which added up to $9.2 million. Over time, the property has been decorated with such touches as exposed beams and inlaid tiles throughout. The property also has a wood-paneled library and the frescos alone are worth a look.
If views of the garden are on a buyer's wish list, this property delivers, with numerous terraces, lush plantings and a courtyard that features a fountain and gravel-laid walkways. The property also has a lagoon-style swimming pool serviced by a stone cabana.
Beyond the main house and the grounds, the property has three guest houses. Two of them have one bedroom, while a third offers two self-contained guest suites, each of which has a living room, kitchen, bedroom and bathroom.