For years, fans of the Kardashians have wondered why Kourtney put up with Scott Disick. After they had their first child, many hoped he would straighten up, but that didn't happen. If he didn't straighten up, they hoped she would get smart and dump him. After years of rumors that she might actually do just that and after having three kids with him she finally did just that last July.
He isn't going far, though. Disick recently bought a house for $5.96 million in the same Hidden Hills neighborhood where most of the Kardashian/Jenner clan own homes.
Never one for living the simple life, Disick has purchased a 8,100 square foot house complete with formal living and dining rooms, a kitchen most chefs would describe as 'to die for,' and a glass enclosed wine closet built into the staircase.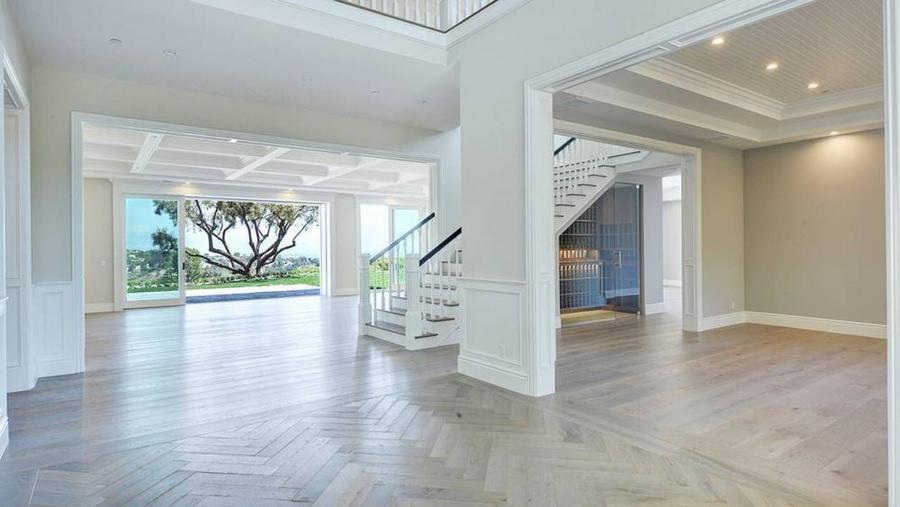 The house has a separate children's wing that has its own family room and loft space. So when the kids come over there should be plenty of space for them and the nannies (because you know he is not going to do all the grunt work involved with child care himself).
There is even a suite with a separate entrance, if he decides to have a live-in nanny when the kids are with him.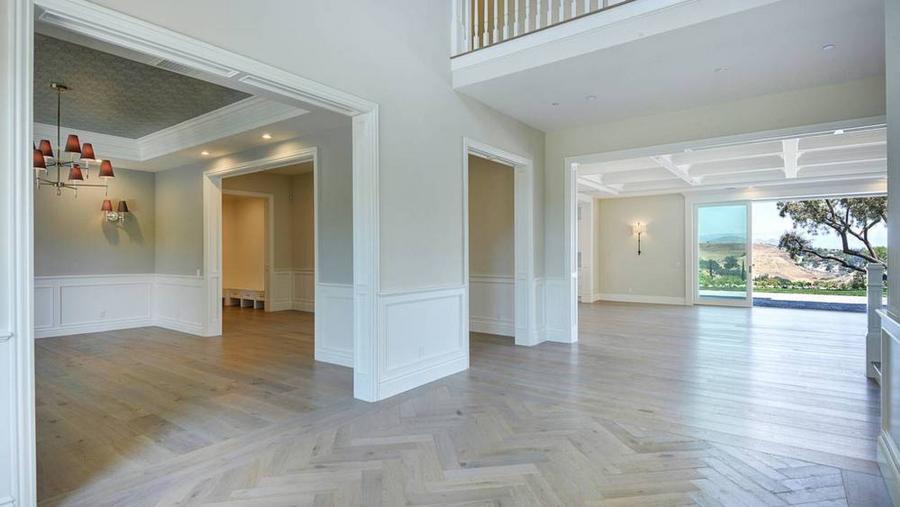 It is not hard to imagine Scott doing quite a bit of entertaining so having a wine closet underneath the stairs is probably going to be very convenient (for his guests since he is on the wagon).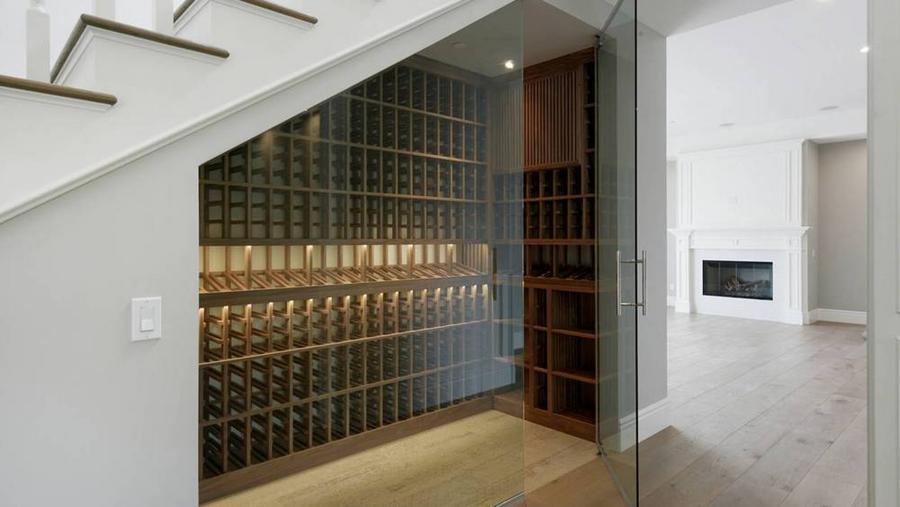 The house was originally listed in June for $7.495 million, before being dropped down to $6.495 million before selling for $5.96 million which is still a hefty profit considering the house changed hands for just $2 million a year ago.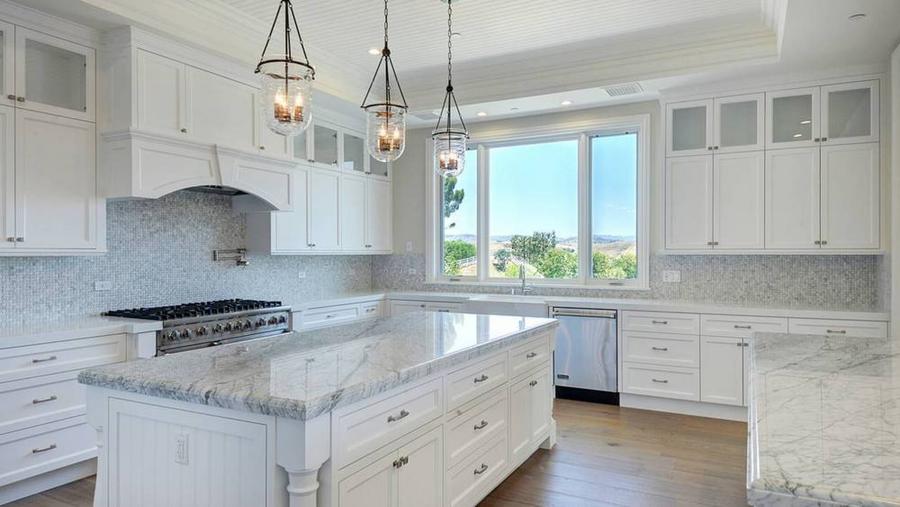 So does this mean the couple is actually done this time? Disick has been seen with model Linda Sandberg, but shortly after the news broke the two were dating they broke up.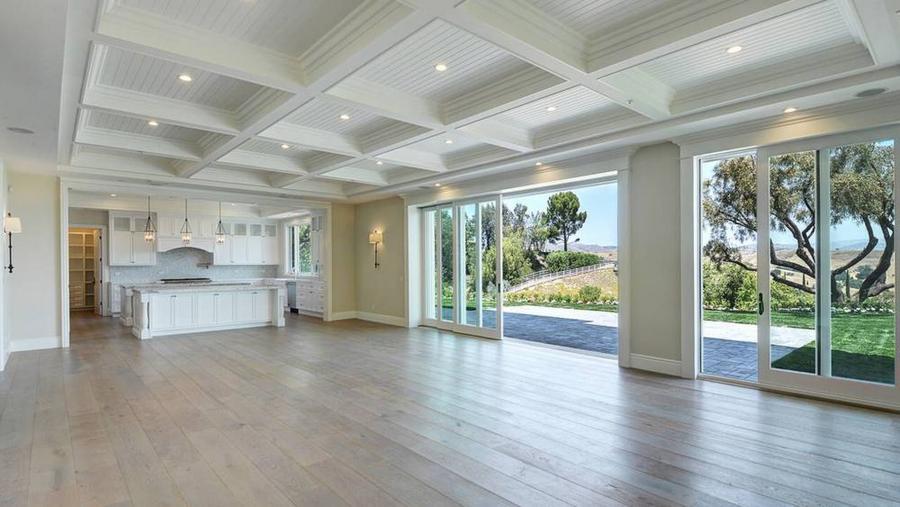 There have been rumors tying Kourtney to pop star Justin Bieber, but those rumors have not been verified. However, she is open to dating, has dated, but has no one special at the moment. She is also open to being set-up by her friends; you know – because no one wants to date an attractive millionaire.
Well, maybe not an attractive millionaire with three little kids and an annoying ex.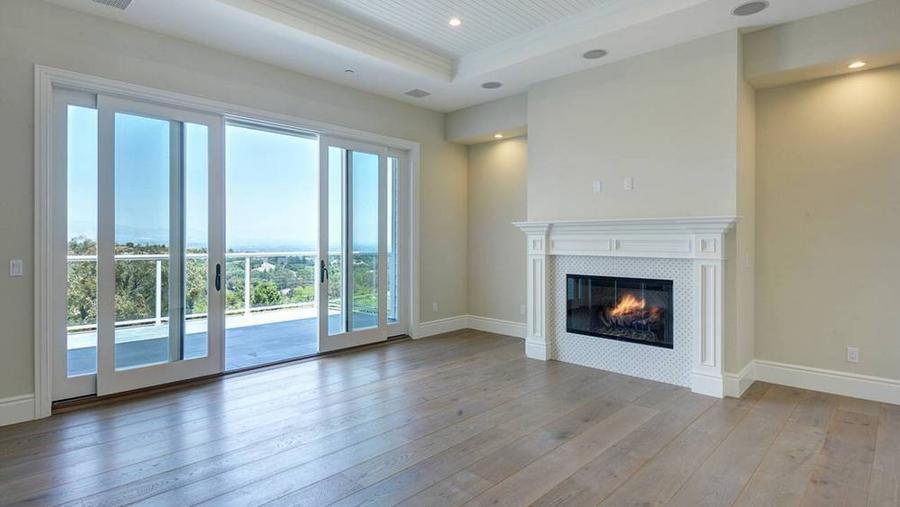 The two have been spotted together several times, but according to Kourtney, if you do see them together, it will probably be for the show. Since his kids are on the show he apparently will be from time to time as well.
Rumor has it that since he and Linda broke up, he has been hoping to reconcile with Kourtney. They were together for nine years and do have three kids together, after all. Should a reunion ever happen, it doesn't appear they will have any problem sharing a bathroom.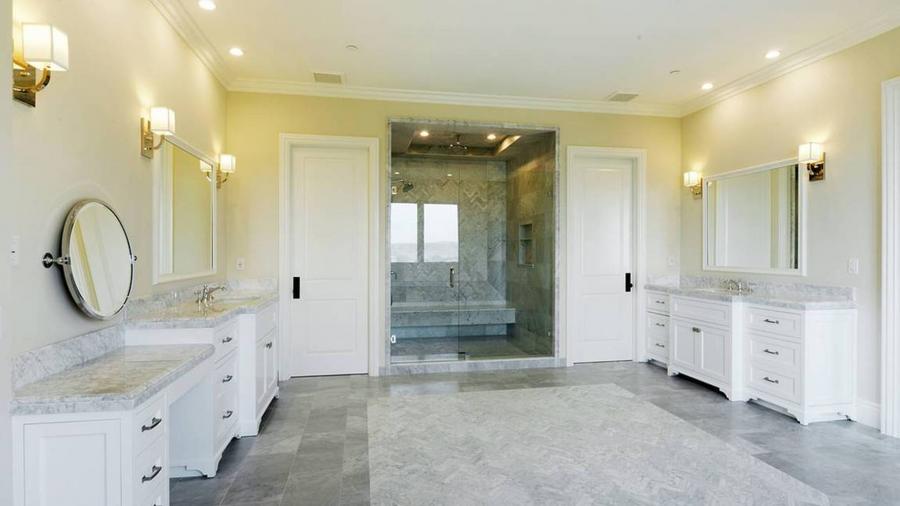 It is not hard to imagine that standing out on the balcony adjacent to the master bedroom enjoying the view might produce a romantic moment or two, but rumor has it that Kourtney is happy and completely over Scott this time making a reunion unlikely.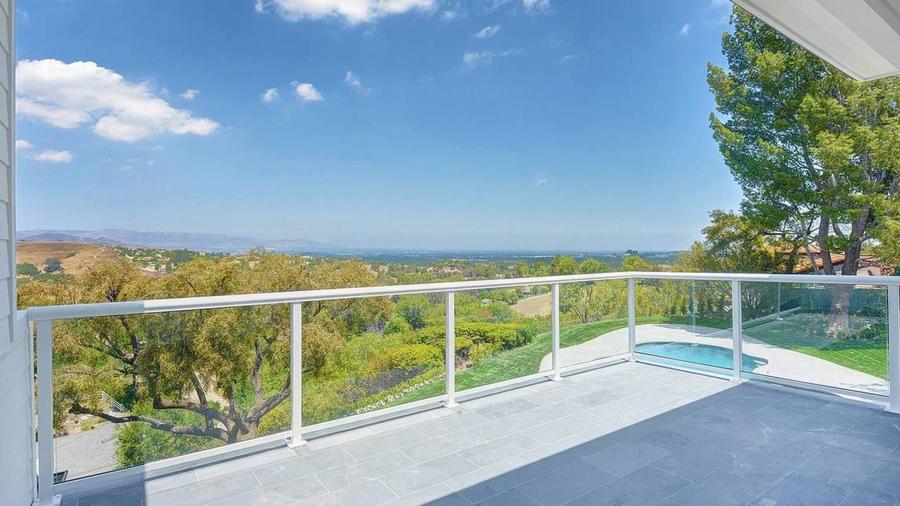 No need to feel sorry for Scott though. He'll probably not pine over her for too long. He'll be too busy enjoying a cup of coffee while taking a bubble bath and enjoying the view from his bathtub.
With a home near the whole Kardashian/Jenner clan and the family acting as a support system to help him maintain his sobriety maybe he will become the kind of guy that Kourtney always wanted (or thought he was). With seven bedrooms and six and a half bathrooms there will certainly be enough space for her and the kids should she ever want to move in.