Russell Wilson has had several major upgrades in his luminous NFL career: from second-day draft pick to more wins in NFL history than any other quarterback at this point in their career. Now, after securing a four-year, $87 million contract, Wilson has decided to put down roots in a Mediterranean-inspired mansion in Bellevue, Washington, for $6.7 million, according to reports.
The seven-bedroom, seven-bathroom house sits on the shores of Lake Washington, facing west, and it has 80 feet of private waterfront real estate, including a dock, according to the listing with Joseph Ho at Berkshire Hathaway Home Services. News reports have it that Wilson acquired the home from a former Microsoft manager, Harish Naidu and his wife Shalini Naidu. This is the same Lake Washington, by the way, that Microsoft co-founder Bill Gates has access to from his home in Medina.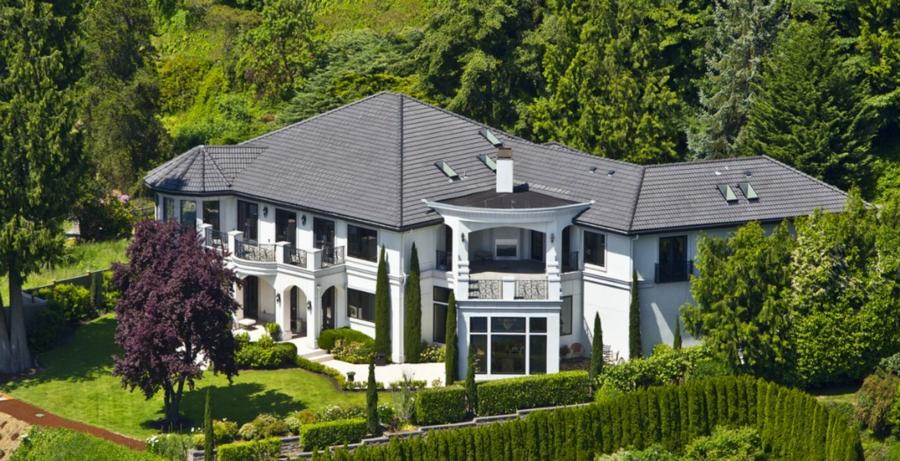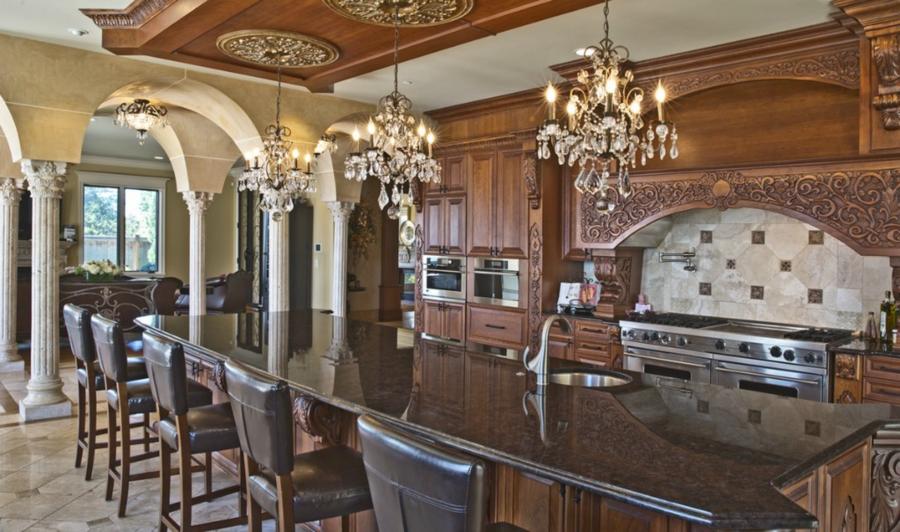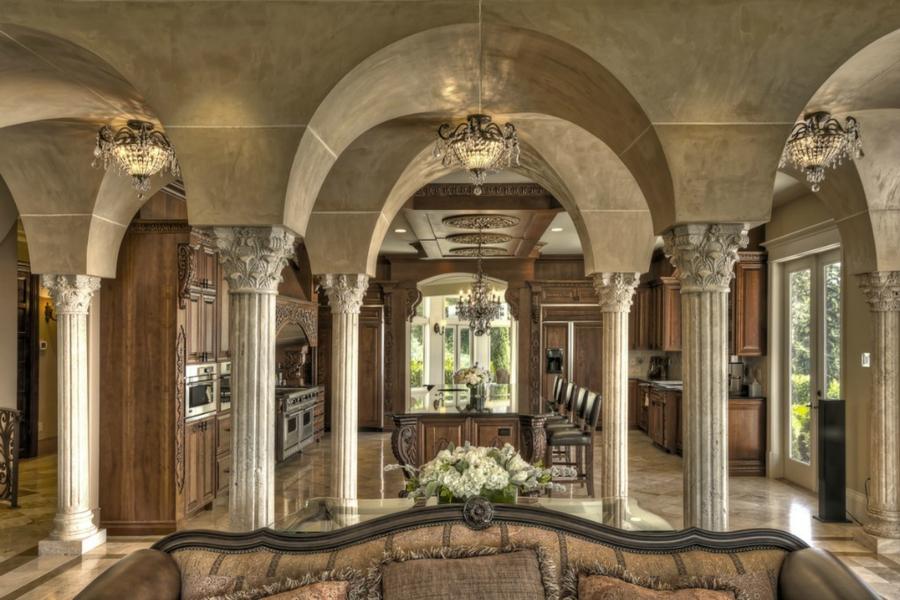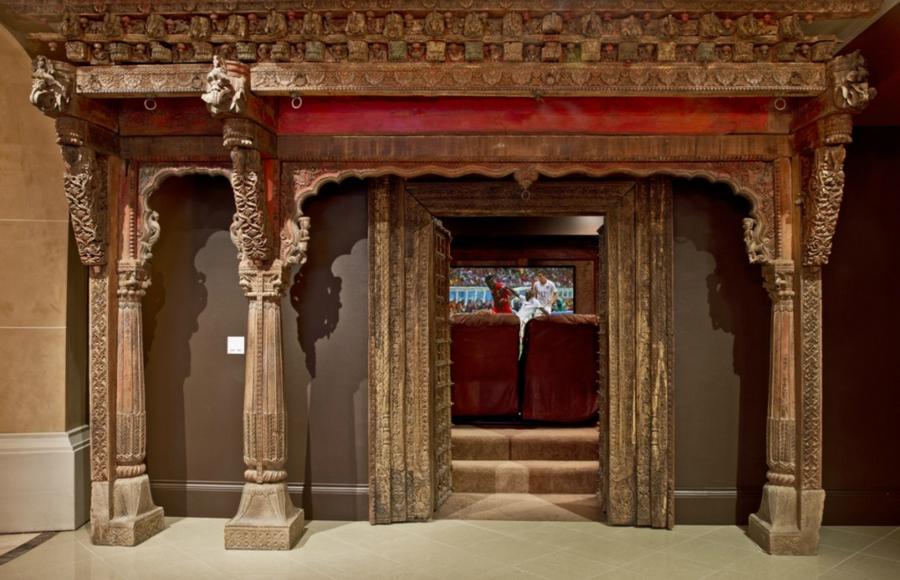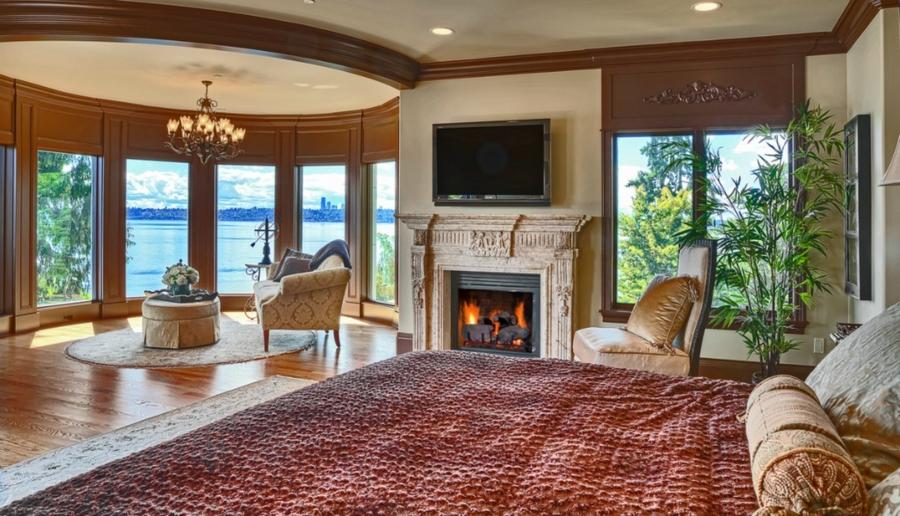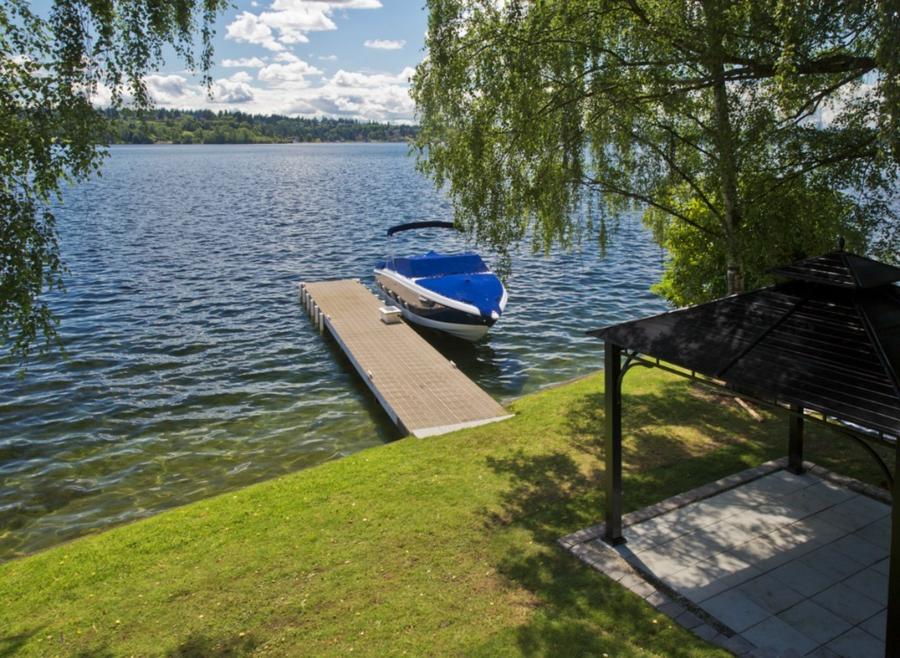 A heavy stone archway over the front door is just one of the property's many homages to classic Mediterranean design. The marble floor of the two-story grand foyer, and the vaulted ceilings over the great room and kitchen – supported by Corinthian columns, are also reminiscent of the style. There is also an elaborately carved doorway ushering guests into the private theater – perhaps where Russell can watch his highlight reels and Ciara, his singer-actress girlfriend, critique her latest screen performances? Things seem to be going so well!
In any case, other attractions include an indoor gym, a wine cellar that can also accommodate a tasting area, and a kitchen that is a gourmand's dream. The latter has double ovens, microwaves, and so much counter space we had to wonder if cooks there will be landing a meal or a jet. The master bedroom is an oasis of comfort and good taste. Aside from its roomy accommodations and working fireplace, it features a sunny extension with floor-to-ceiling windows that overlook the lake. Outside, Russell has plenty of outdoor entertaining options, from the lake to the patio and the garden.