Mike Tyson has been called many things during his lifetime: the baddest man on the planet, Kid Dynamite, Iron Mike, heavyweight champion of the world, felon, and a whole bunch of unpleasant and not-so-flattering names. He has experienced highs that most people can't even dream about and lows that most people would simply describe as 'nightmarish.'
Yet through it all he has managed to make it through and is apparently doing alright. He must be, since he declared bankruptcy about 13 years ago, and now he has purchased a mansion in Las Vegas for $2.5 million.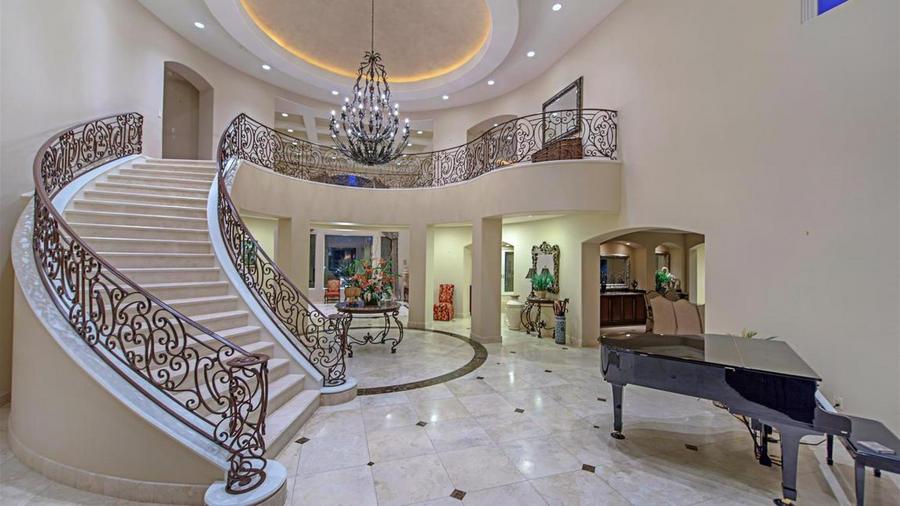 Financial issues are just one of the many he has dealt with during his lifetime. At one point he was making millions per fight, and according to estimates, he grossed around $300 million during his time in the ring. However, like many athletes, he was not very good with his money and eventually went broke.
He declared bankruptcy in 2003, claiming to have $23 million in debts.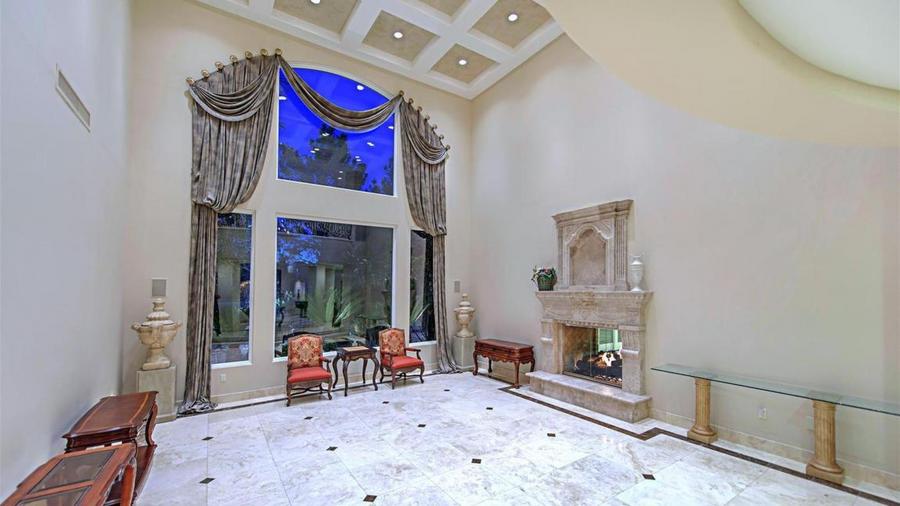 After experiencing the high that came with being the youngest heavyweight champion in history, it is hard not to have a little empathy for things worked out for him later in life. In a 2005 interview, he talked about what a failure he has been during his life and how nothing good would come from him as long as he lives in the United States.
Clearly, he had become a very disturbed person.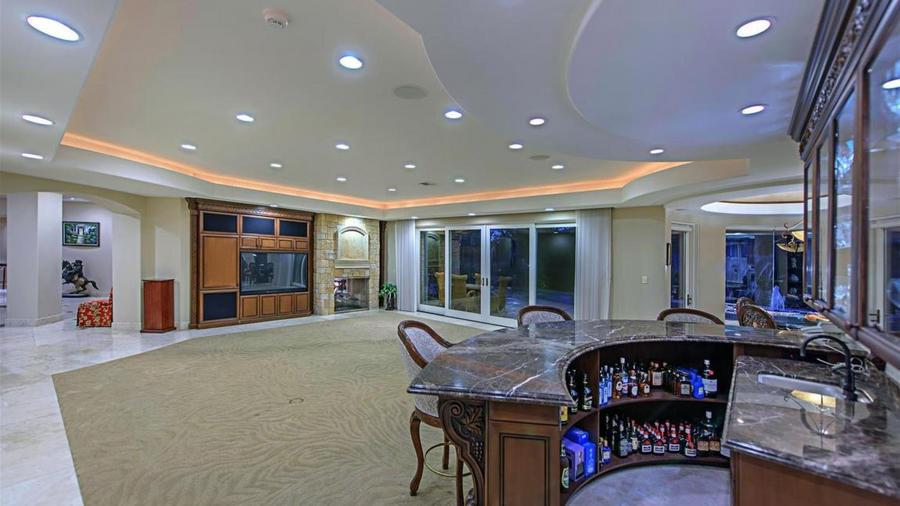 Things did turn around, at least on an emotional level, within a few years. While appearing on the Ellen DeGeneres Show, he talked about being broke, but very happy with what he had:
"I'm totally destitute and broke. But I have an awesome life, I have an awesome wife who cares about me. … I'm totally broke. I had a lot of fun. It [going broke] just happened. I'm very grateful. I don't deserve to have the wife that I have; I don't deserve the kids that I have, but I do, and I'm very grateful."
Things certainly can't be too bad now if he has a view like this from his bathtub.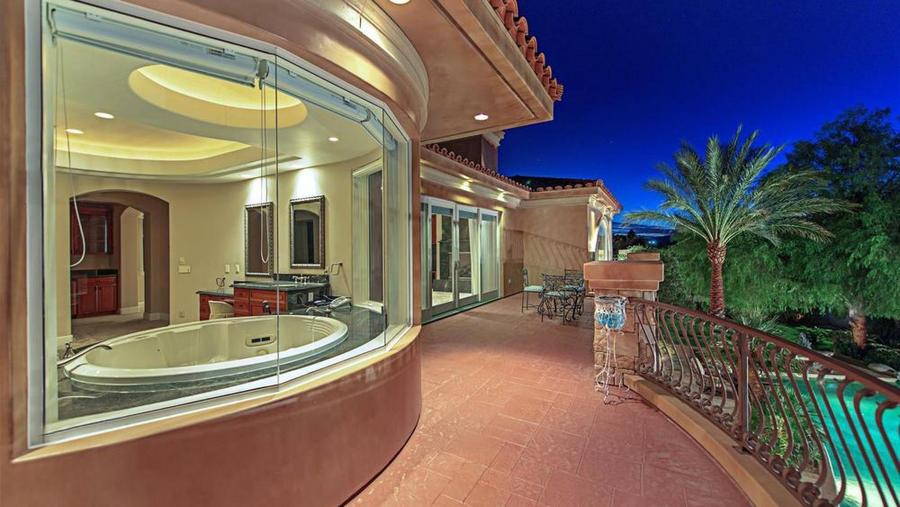 Career wise, things have picked up for him over the last decade, or so. He had a role in the popular Hangover movies, a reality show on the Animal Planet based on him and his massive pigeon collection, and now has a cartoon, Mike Tyson Mysteries, which is part of Adult Swim on the Cartoon Network.
It must be doing well, since he is able to afford a place like this now.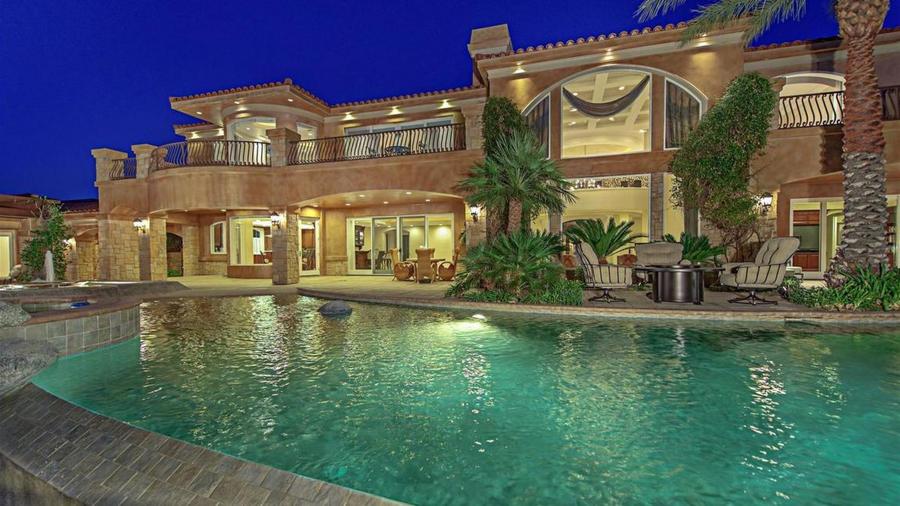 The house is immense, at 10,000 square feet, six bedrooms, 6.5 bathrooms, and a master suite that is too die for. There is definitely more than enough space, inside and out, for Iron Mike, his wife, and their two kids to enjoy life and relax.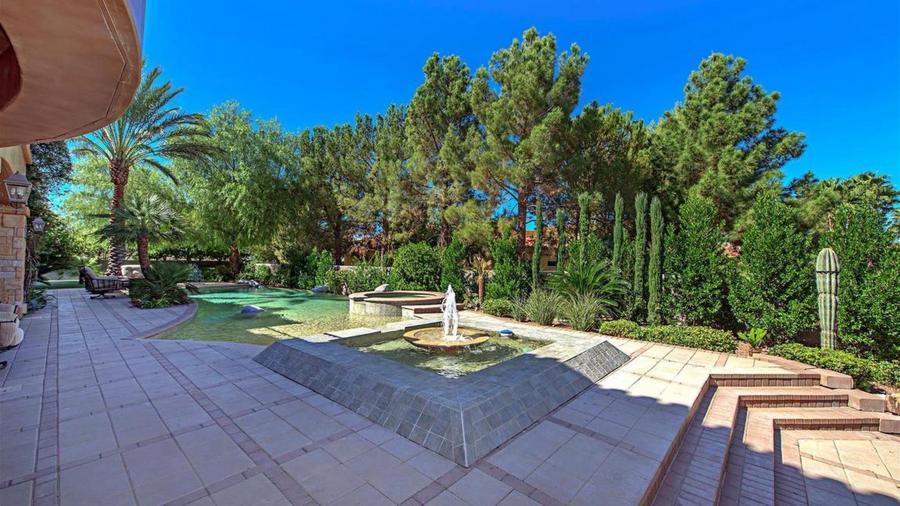 They actually lived in the same neighborhood, but in a 7,500 square foot home. Either it wasn't enough or the deal on this one was too good to pass up, however, for someone who has had a lifetime of financial issues, you would think he might not go for a place that is going to cost an arm and a leg to cool during the hot Vegas summers.
Maybe he just plans on being outside a lot. With an outdoor grill setup like this it is not hard to imagine him never wanting to cook indoors.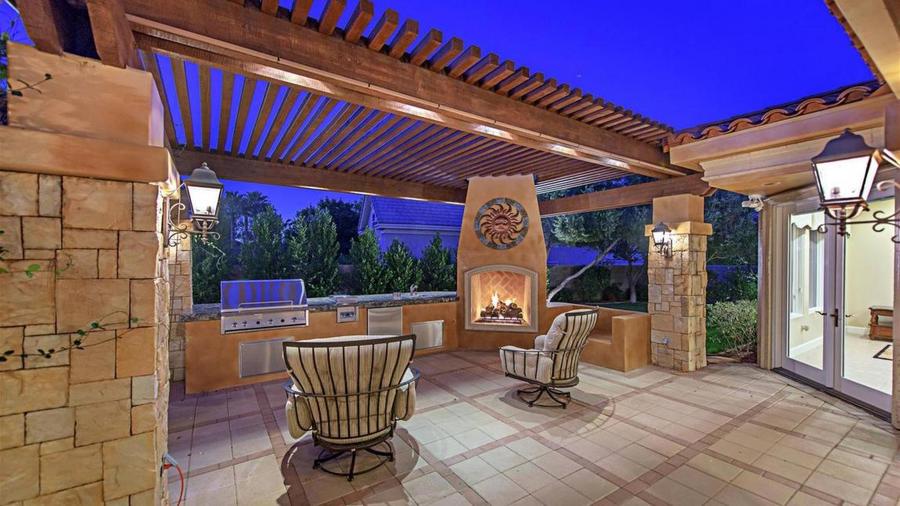 If there is one thing that makes spending money on a house like this OK, it is the bathroom. Guys often talk about the bathroom being their throne room, when it is really just a small, smelly room you can't wait to get out of.
This, however, is truly a bathroom fit for a king.
Hey, if you ever want to have a party of 8 in the shower it looks like there will be more than enough room!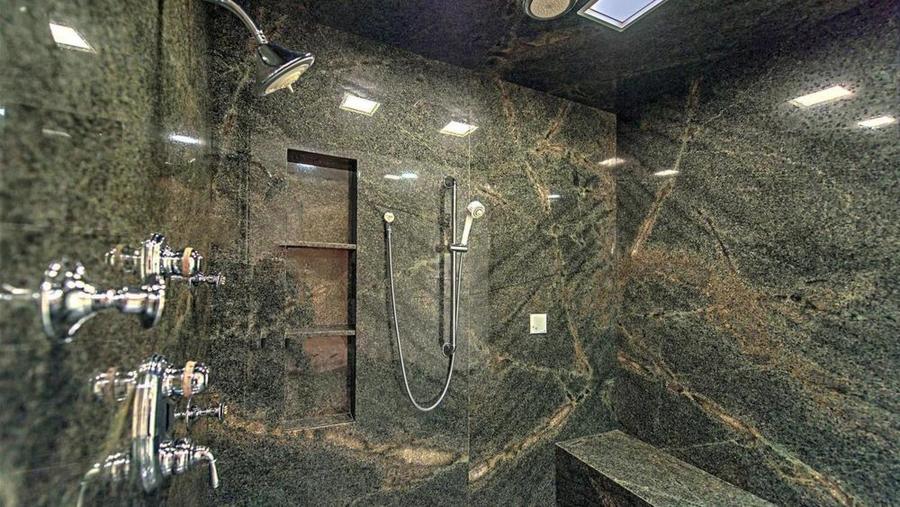 With a net worth of just $1 million, it is almost a little surprising to see him buy such a big place, especially when he was talking about living paycheck to paycheck just six years ago. Maybe he is counting on the other house to sell soon (it's being listed at $1.5 million) to help lower the mortgage on this one.
Either that or the Cartoon Network pays really, really well.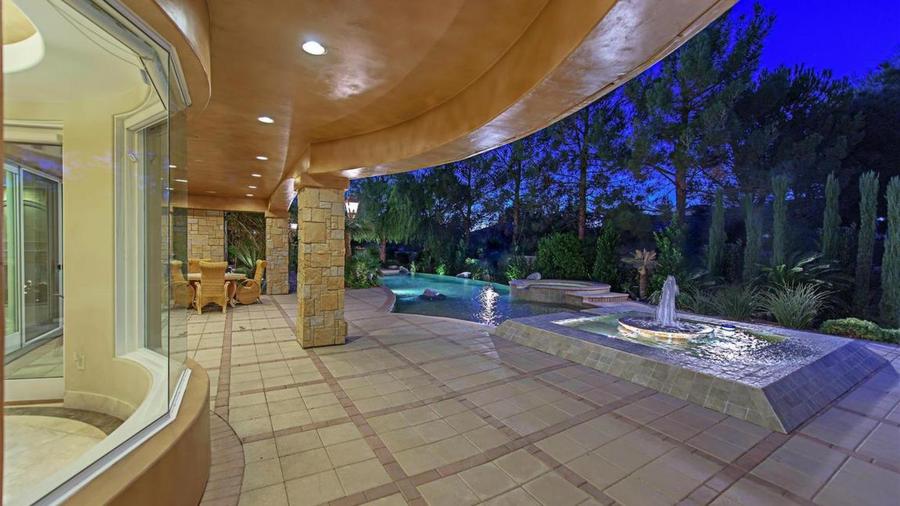 Hopefully his financial difficulties are over. If they are, this will certainly be a nice place for him and his family to enjoy living life.