Summer rentals are a treasured seasonal ritual, but very few people do it like Mariah Carey. While the "Dream Lover" singer wiles away the days before an upcoming show in Israel, a few tantalizing photos of her retreat were released. Now this is how you lay low between gigs!
The mansion on Carbon Beach in Malibu, also known as "Billionaire's Beach," goes for $10,000 a night has every comfort one would need for a sunny getaway. It also has easy access to Malibu taste-making spots like Nobu, the Malibu Inn and the Malibu Pier, plus residents and regular renters like Larry Ellison, David Geffen and Jeffrey Katzenberg. The four-bedroom, four-bathroom property can accommodate eight guests, according to its AirBNB listing. Buying it would cost an estimated $30 million! The Mediterranean style home is replete with elegant touches, like large stone tiles in the floors, and walls throughout, and wrought iron chandeliers. But this is not a stone-cold abode. Heavy exposed wood beams adorn the ceilings on the first and second floors throughout, warming up the look of the entire space.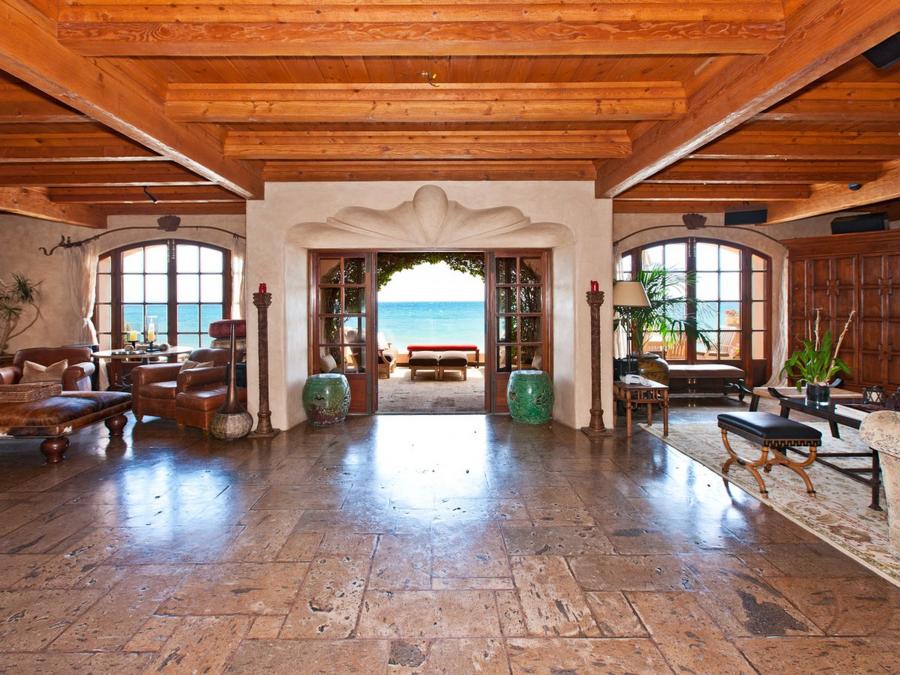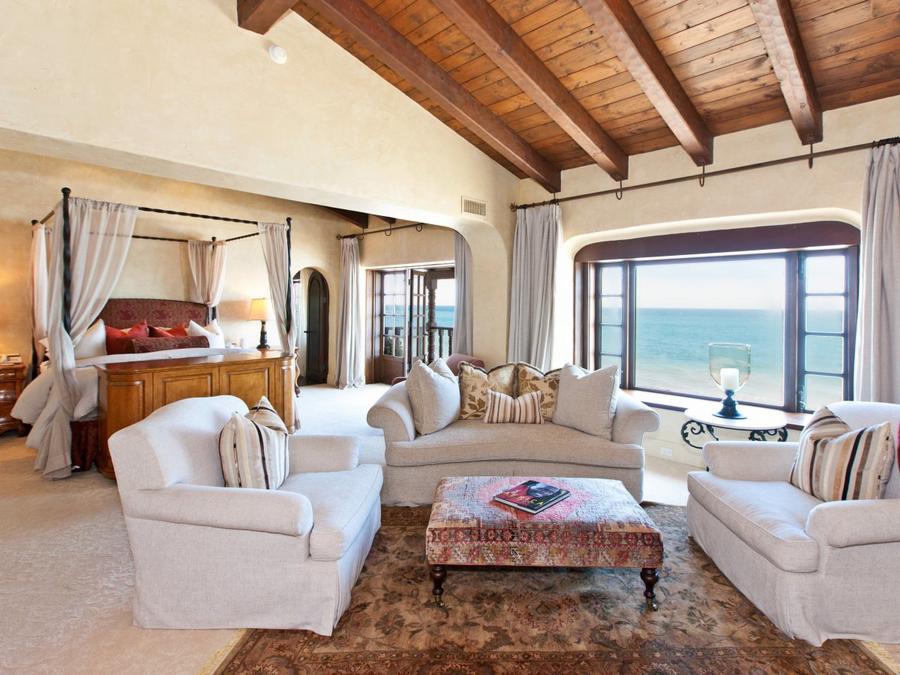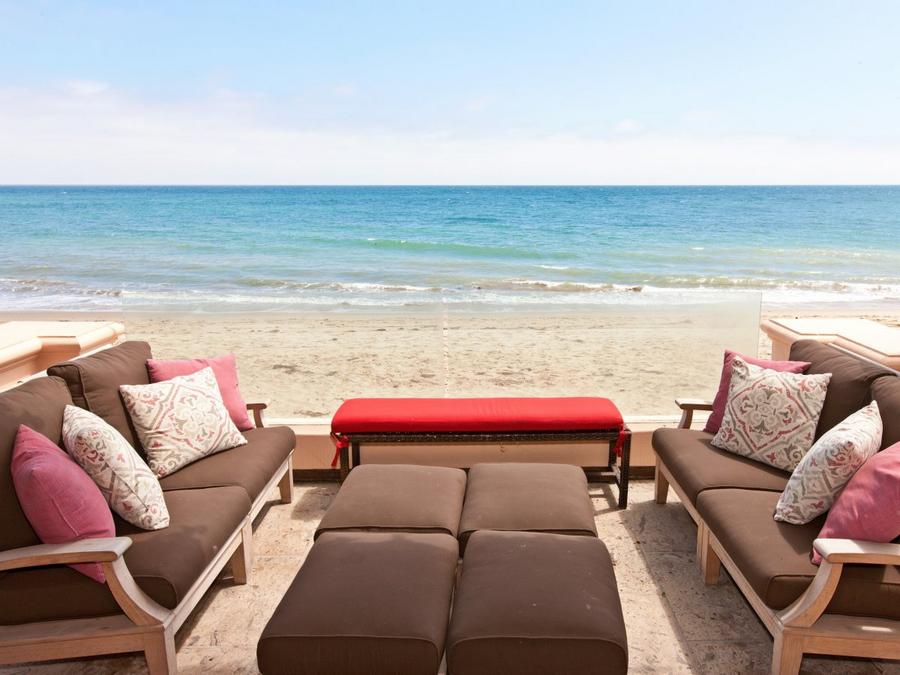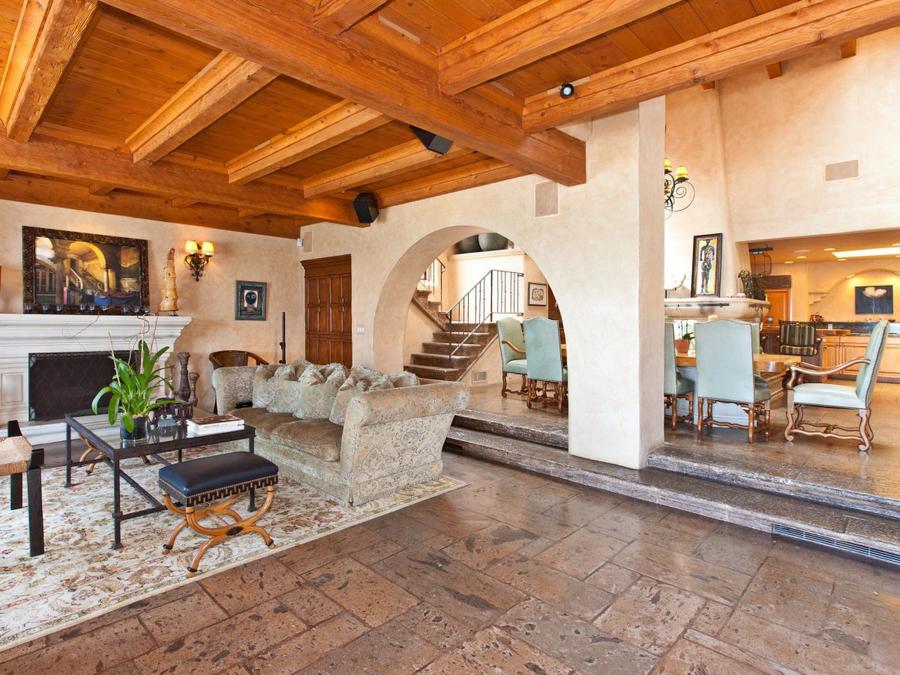 Just about every bathroom is a spa bathroom, built with stone and glass showers, plus plenty of space for lounging and watching the waves splash on the home's sandy beachfront. There is even an indoor grotto-style hot tub room. The kitchen recalls a Tuscan feel, with its massive fireplace, one of about four throughout the house, and its prep island that doubles for seating.
The $30 million oceanfront home is massive, to say the least. So it makes sense that Carey is sharing it with her billionaire love, James Packer. What also makes perfect sense are the generous views of the beach from the great room, the dining room and practically all of the first floor, as well as the terrace access from the master bedroom suite.