Life may not be good for fans of the Los Angeles Lakers right now, but it certainly doesn't suck for the team's ownership.With the team not playing well, the last couple of seasons the fans are stuck seeing what life is like on the bottom of the NBA barrel – a spot they are not accustomed to taking. As for the ownership, the team is still generating a healthy amount of revenue, so little has likely changed (except their rich friends are now making jokes about the team).
Co-owner Jim Buss is certainly not hurting for cash with a personal net worth of $600 million, and it looks like he is going to get a small cash infusion once he sells his penthouse in downtown Los Angeles for $8.8 million.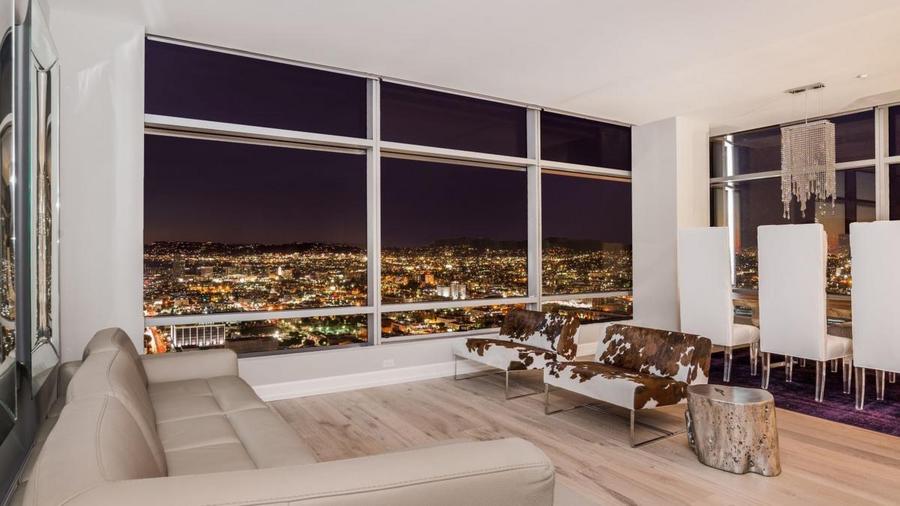 Found within the Ritz-Carlton Residences at L.A. Live, the 4,300 square foot penthouse has an open floor plan that probably made it easy to throw some epic celebrations back in the Lakers' prime, after the bars and clubs closed. It would be a heck of a place to watch the game too, but there were be one problem – the view: it would make it kind of hard to concentrate on the game.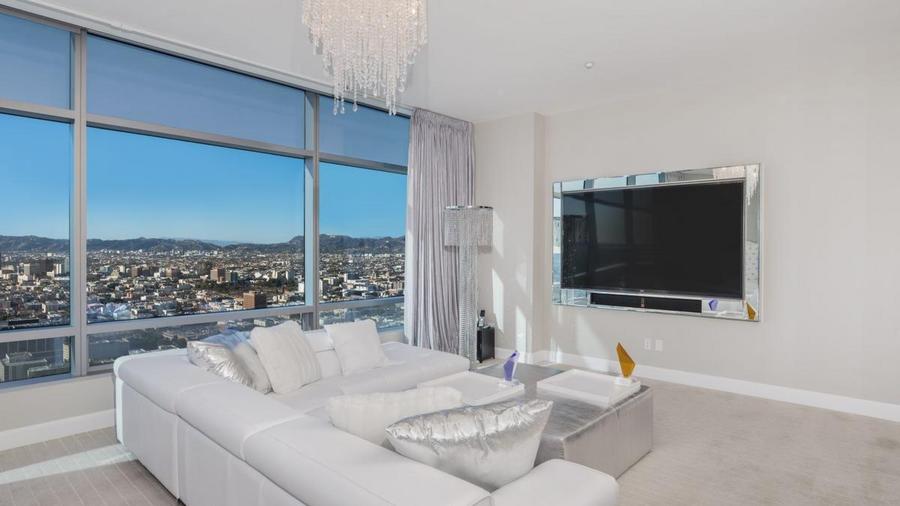 You know the owner has money when even the kitchen has a Swarovski chandelier in it!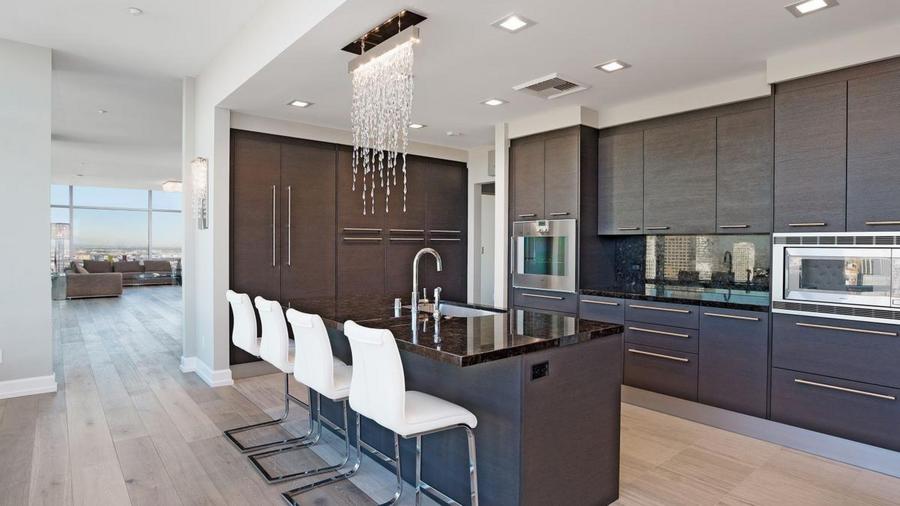 The penthouse comes with three bedrooms, three full bathrooms and a half bathroom, so should the next owner have a few friends over, there will be plenty of room for them to stay the night if they want, and plenty of bathrooms for the owner not to have to share his/hers if they don't want to.
Oh – and even the bathroom has a small chandelier in it!
You may want to pull the curtain before going to bed. As nice as seeing the sunrise will be, there is little chance you'll be able to sleep when that early morning light comes in the window.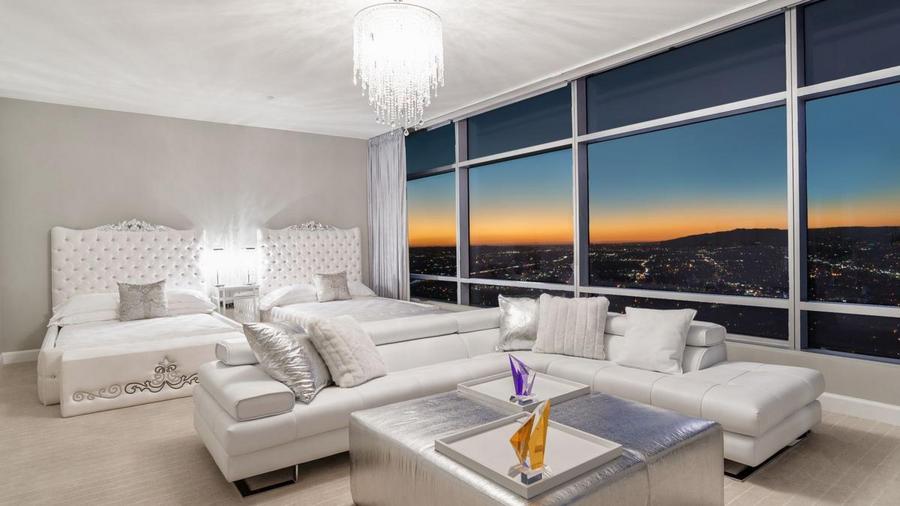 Not sure if the place is worth $8.8 million? Well, it comes with a pair of parking spaces, access to a fitness center and rooftop pool (which better be nice for the price your paying), and valet and concierge services.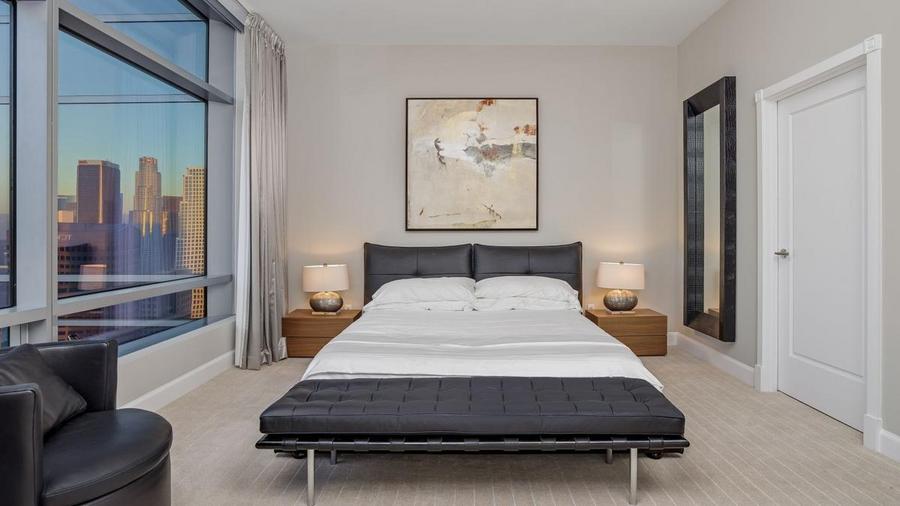 Don't want to pay $8.8 million? Buss paid only $4.05 million for it three years ago, so he has plenty of room to maneuver and still make a profit.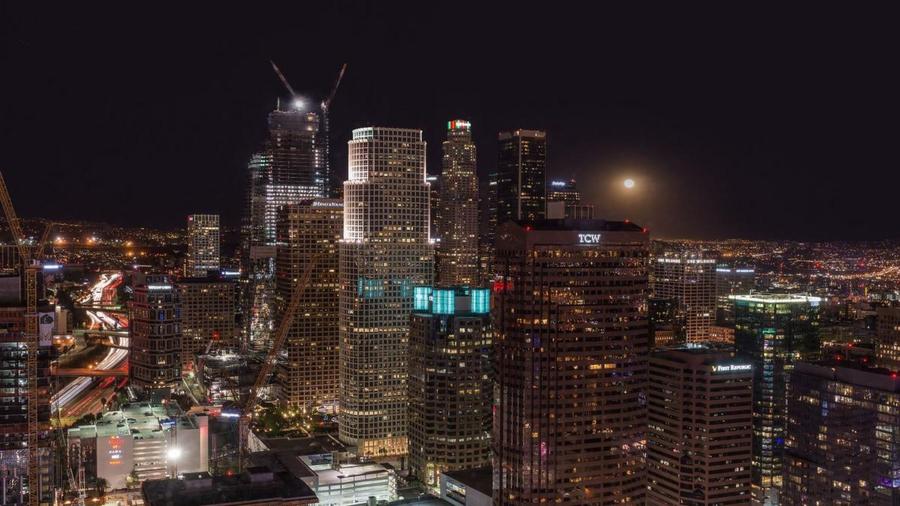 Then again, when you look out the window and see this view, can you really put a price on it?