A few years ago, Kesha was considered one of the hottest stars in music. Her two albums, Animal and Warrior, have sold over 33 million copies in the United States and 60 million worldwide. Someone with sales like that should be set for life financially, but apparently she is not. It was recently reported on all the gossip sites that she is broke, but not because she has blown her fortune. She has been involved in a costly legal battle, in an effort to get out of her contract, and away from her producer, Dr. Luke, against whom she has made abuse allegations. She also claims he has been withholding royalties from her.
Kesha got a helping hand from Taylor Swift recently, in the form of a check for $250,000, but maybe all she really needs to do is sell a little real estate.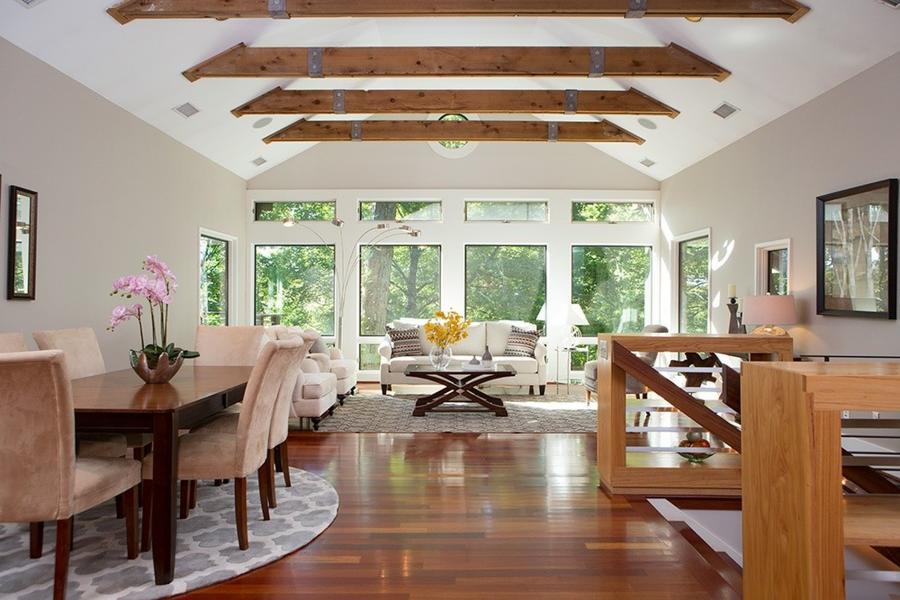 The pop star recently put her Nashville hideaway on the market for $1.449 million. Tucked away, back in the woods, the home is the perfect place in which the discerning celebrity can relax in comfort without having to worry about being surrounded by pesky cameras.
Then again, the trees and foliage do provide cover for paparazzi to hide behind, if they really want to snap a picture of whoever is inside.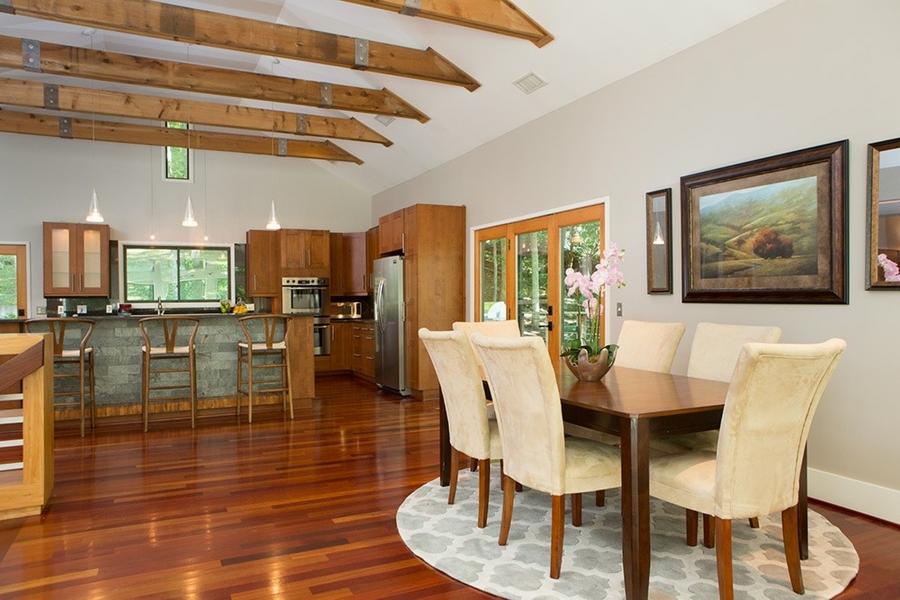 She bought the house after she began to have reason to fear her previous one was haunted. It must have been cheaper to buy a new million dollar home rather than call the Ghostbusters.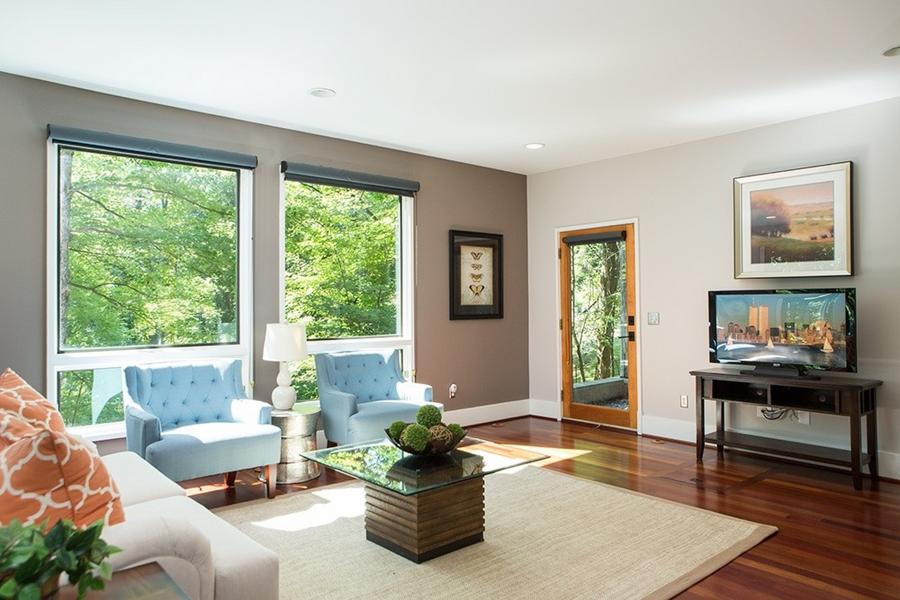 Should this place have been haunted, the layout of the 4,800 square foot home should have made it easy for her to see whatever might be going bump in the night. The house has a spacious, open floor plan with floor-to-ceiling windows in much of the house, making it easy for it to fill up with natural light during the day (and making it hard for a ghost to hide).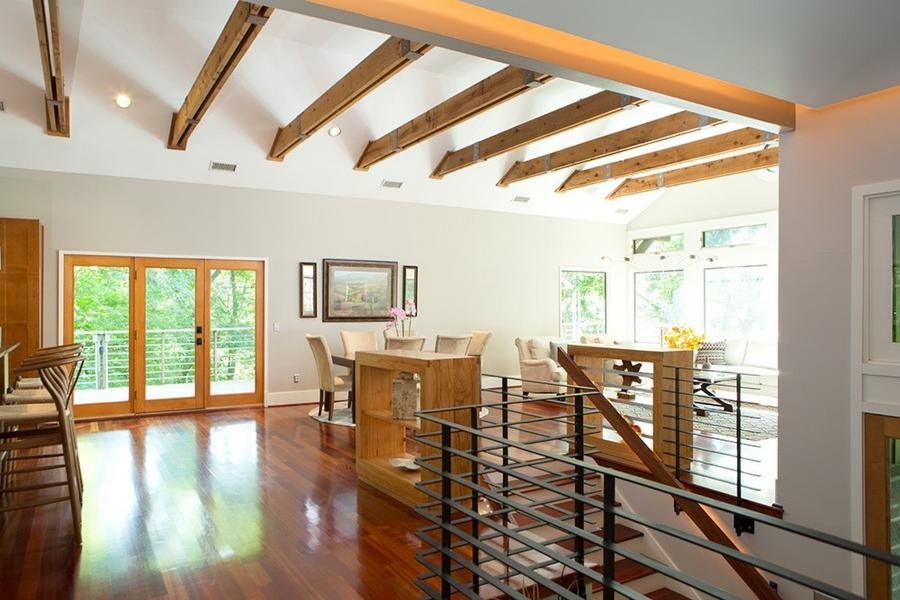 Vaulted ceilings in the master bedroom help make it look bigger than it is. For those rough days that make you feel like soaking in the tub for a couple of hours, the master bathroom comes with an extra long tub. Three doors lead out onto a deck that wraps around the house, making it easy to step outside and enjoy nature.
In spite of being nestled inside the edge of a state forest, the deck is still bathed in sunshine during the day, making it a great place to relax and let your worries slip away.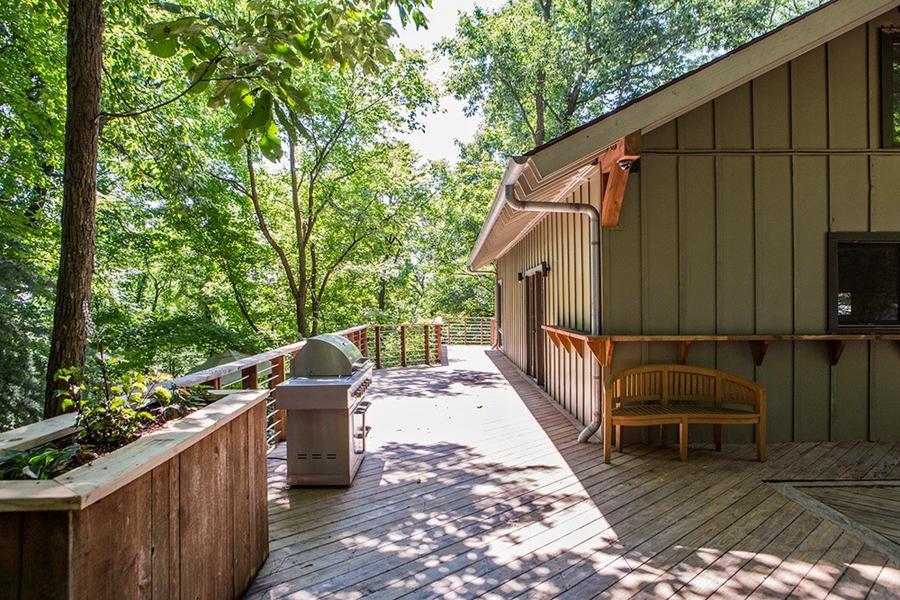 Look like something you may be interested in? Do you have $1.449 million laying around? If you do, though, you may be out of luck already…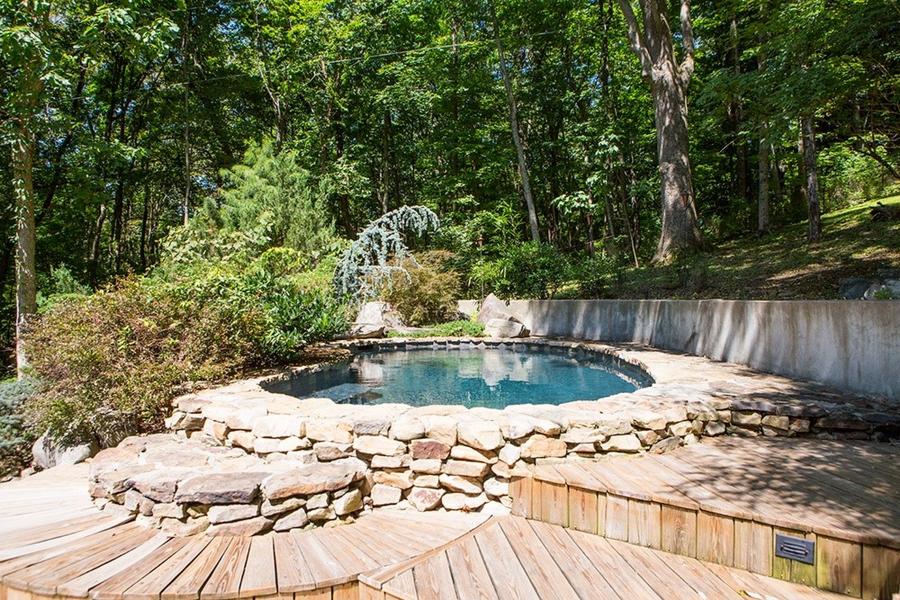 A sale is pending, but should it fall through, you may get another chance!