Think that housing prices in wealthy communities are skyrocketing? Well, we have news that won't exactly change that perception. The wonderful Julianne Moore has listed her 1,000-square-foot Montauk, N.Y. home for $3.4 million. Remember, this is a community where the "trailer homes" can list for as much as $1 million.
Yes, yes, it's true: Ms. Moore's entire Hamptons house could fit into the guest house at Palazzo di Amore many times over, or just squeeze into Lubov Azria's private, carpeted dressing rooms at her Holmy Hills mansion, we're guessing. But the property is truly a getaway cottage designed to supply owners with just the essentials for a few relaxing weeks or a low-key weekend near the beach. Like all upscale communities, there is a nice dog park nearby for your furry entourage. If that appeals to you, rather than the turned-up properties with horse stables and trails, pool houses, and incredible amenities to support big bashes, then dig a little deeper.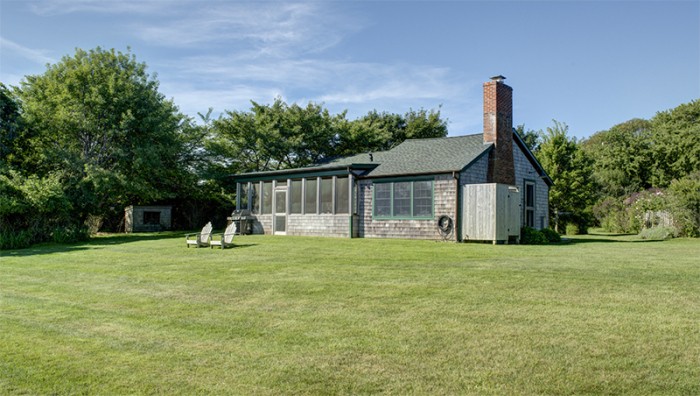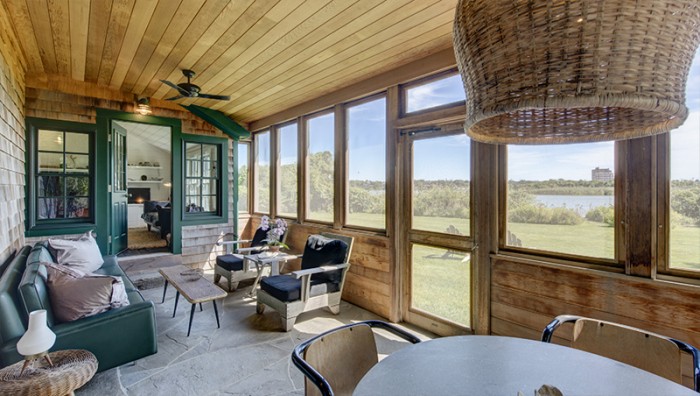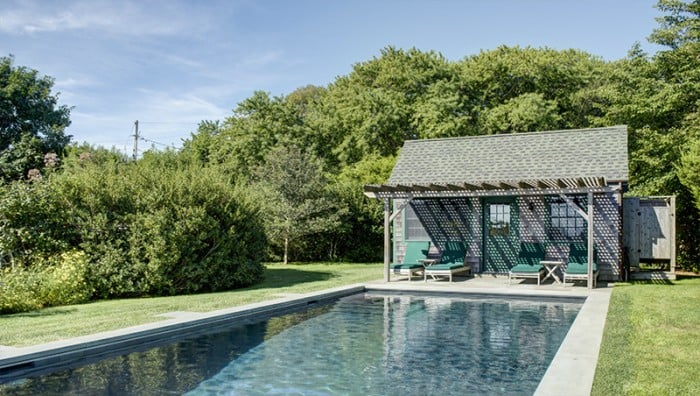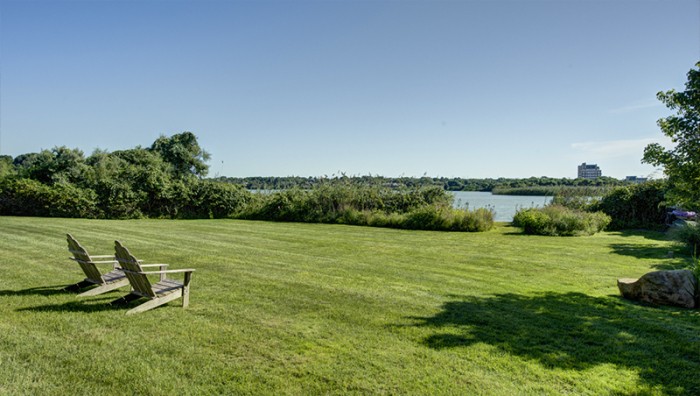 The house has three bedrooms and one bathroom, according to reports, so clearly spending time outdoors will be a priority for the new owner. Otherwise, the cottage is just as neat and snug and pretty as can be, with its wide plank wood floors throughout. Other homey features include a brick face fireplace; a claw-foot bathtub on a black-and-white checkered bathroom floor; and a modern kitchen with stainless steel appliances, heavy wooden countertops and a double farmhouse sink. A cabana house is also nearby and serves a spacious, beautiful full-sized swimming pool with slate blue water. The property also fronts a quiet lake, a perfect backdrop for a walk or quiet day out on a boat.
Its curb appeal is pretty simple and straightforward, with a front door that abuts a spacious lawn. If the new owner desires, this is clearly a space that would easily accommodate new landscaped architecture.