The Jets haven't had a winning season since 2010, but team owner Robert Wood "Woody" Johnson, IV, just set a winning record of his own: He unloaded his duplex at 834 Fifth Avenue for $77.5 million. That makes it the most expensive apartment ever sold in NYC and the new owner paid $2.5 million above the $75 million asking price.
What's perhaps even crazier is the fact that Woody NEVER LIVED IN THE APARTMENT! He bought it one year ago and ended up deciding to live in another apartment that he owns nearby.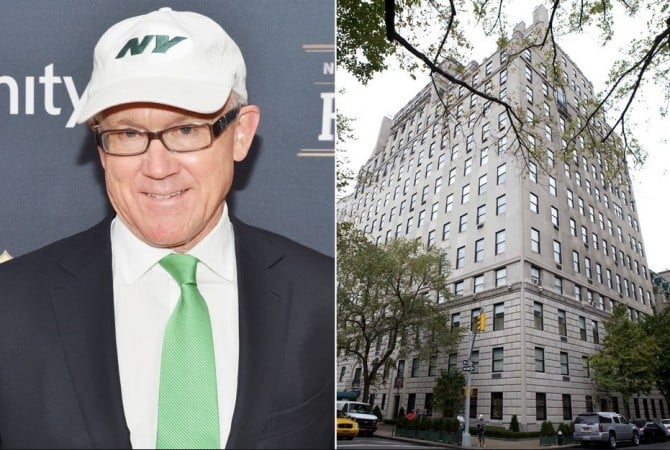 Opened in 1931, 834 Fifth Avenue offers duplexes and triplexes between 4,000 and 12,000 square feet. That's a lot of space and the units are chock full of features like private terraces, working fireplaces, huge libraries, elegant staircases and large windows. As for the other half of the record-setting deal, it's Leonard Blavatnik, a Ukrainian-born American businessman, investor and philanthropist. Let's hope the meeting of these minds cooked up a plan for a winning Jets 2015 season!
Woody is a billionaire ($3.5 billion to be precise) through inheritance. His great-grandfather, Robert Wood Johnson I, was the co-founder of multinational consumer packaged goods company Johnson & Johnson. Woody IV purchased the Jets in 2000 for $635 million. It was the third highest price ever paid for a professional sports team at the time. He outbid fellow NY billionaire Charles Dolan, Chairman of Cablevision, by $23 million. Many sports analysts scoffed at the final price because they believed that the Jets were really worth closer $250 million. Fast forward 15 years and the Jets are worth $1.8 billion.