Kids – ask Mom and Dad about Guess Jeans and Mom will likely mention how they were the 'it' brand back when she was in high school. She'll mention how all the cool kids wore them, but that she never did, because they cost way too darn much. Dad will likely get a nostalgic look on his face as he remembers one of the company's many lovely models, such as pop star Samantha Fox or models like Claudia Schiffer, Anna Nicole Smith, Eva Herzigova, Valeria Mazza, Kate Upton, Julia Lescova, and Laetitia Casta.
The clothing line was prominently featured in one of the most popular movies of the 1980's as well – Back to the Future. They may not be the cultural icon they once were, but founder Paul Marciano is hoping his Beverly Hills mansion will fetch a nice price. He bought it back in 1988 for $5.125 million, and is now hoping to sell it for $19.995 million.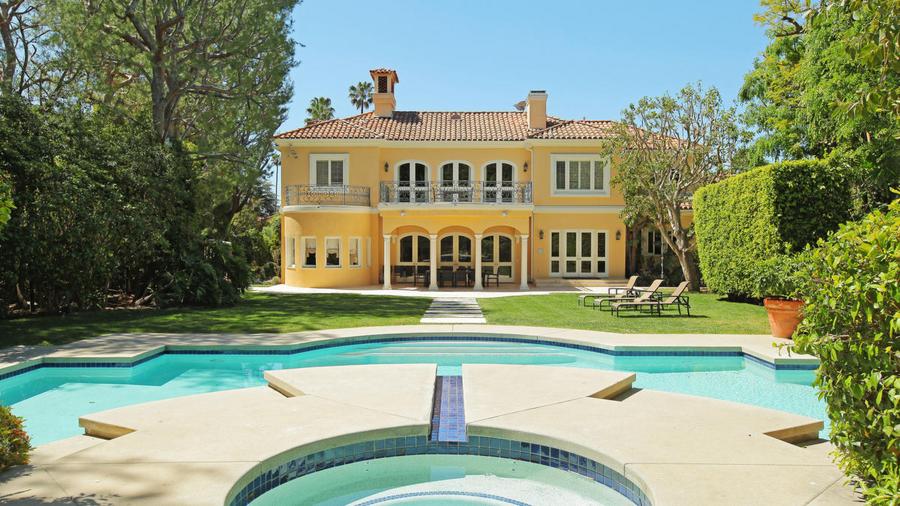 The story behind the company is the picture of the American dream. Born in Morocco and raised in France, Paul first got into business with his brothers, Georges, Maurice, and Armand (who never got too involved in the business). They left the 12 stores and $10 million unpaid tax bill behind and came to the United States in 1977 (later settled the tax debt for $2.2 million).
They formed a new company in the United States and started making designer blue jeans for women in 1981, and a men's line in 1983. Over the years, the four Marciano brothers running the company amassed a nice fortune. At one time, the family was worth over $2.7 billion; now the number is closer to $1.2 billion. Paul was the last of the brothers to leave the company, stepping down as CEO last August.
Business was good for many years, but like every extremely successful family affair, in-fighting brought things crashing down. Georges wanted to make something more affordable than the $60 jeans they made their fortune on. He was pretty much alone in that, and eventually sold his shares off to the other three and left the company.
Armand, who never played a big role, officially left a decade after Georges. Maurice ended up leaving in 2007 to concentrate on his winery.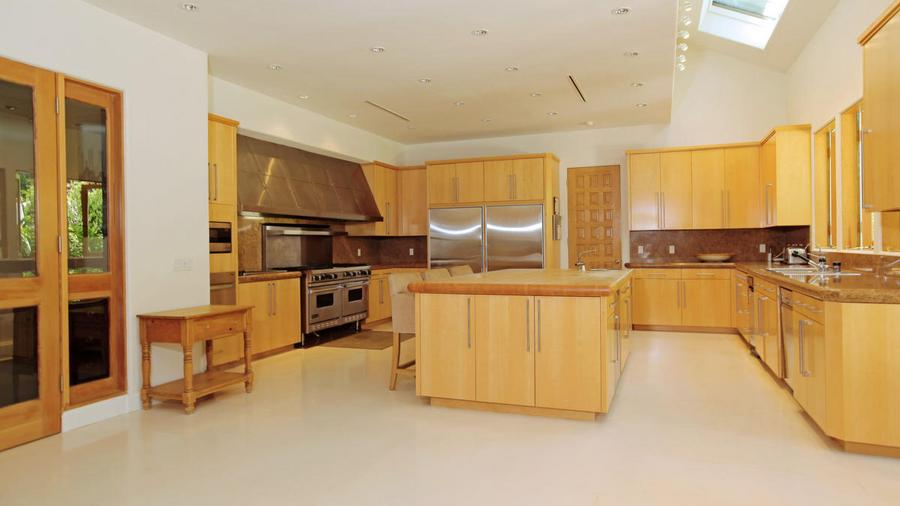 Sales continued to slip in the 90s as the company fell out of touch with the mainstream. They took the product out of department stores and began opening boutique stores that would make the jeans seem more like a special a product for the privileged few (and justify a higher price).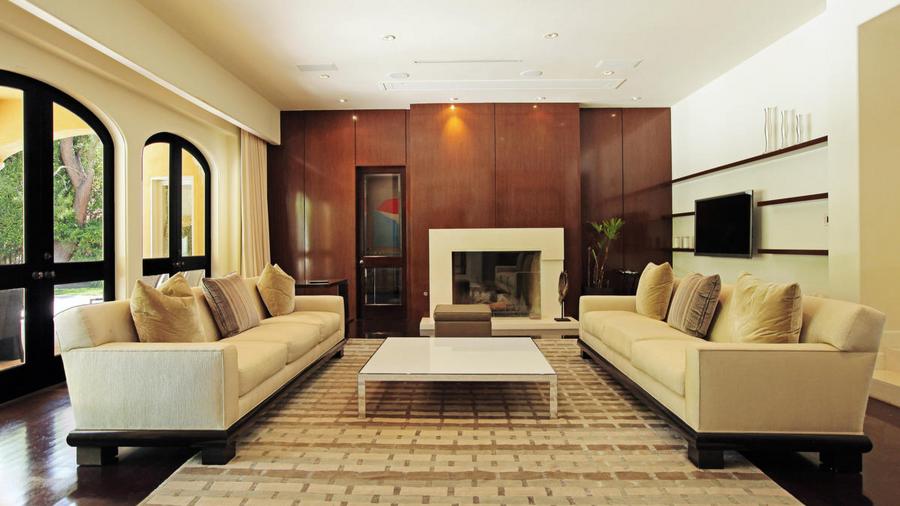 The move helped keep sales up, but eventually Paul agreed with the critics: that someone new needed to head the company, which is why he stepped down last August.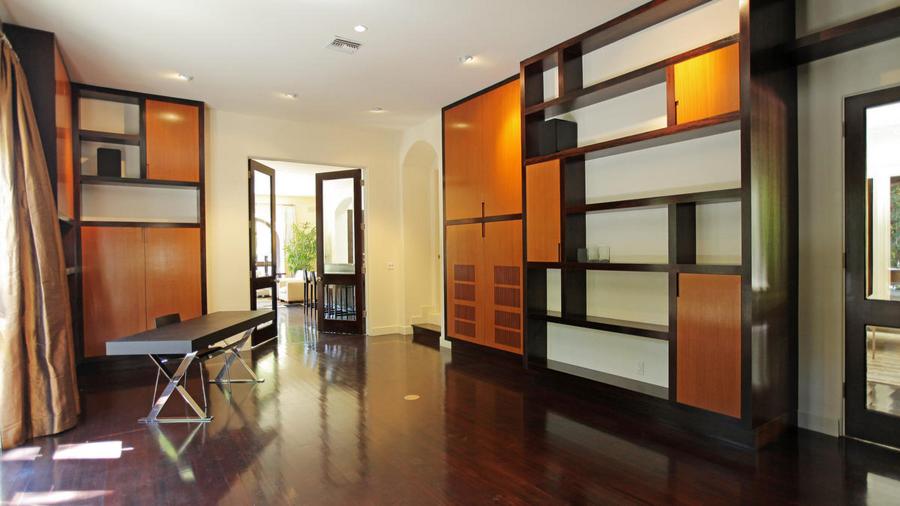 So, while he now has plenty of time to enjoy his 9,100 square foot mansion, he wants to get rid of it. With spacious living areas perfect for entertaining, a kitchen big enough for a full staff to create all sorts of delicacies, and offices that any executive would be jealous of, the mansion screams of elegance and extravagance.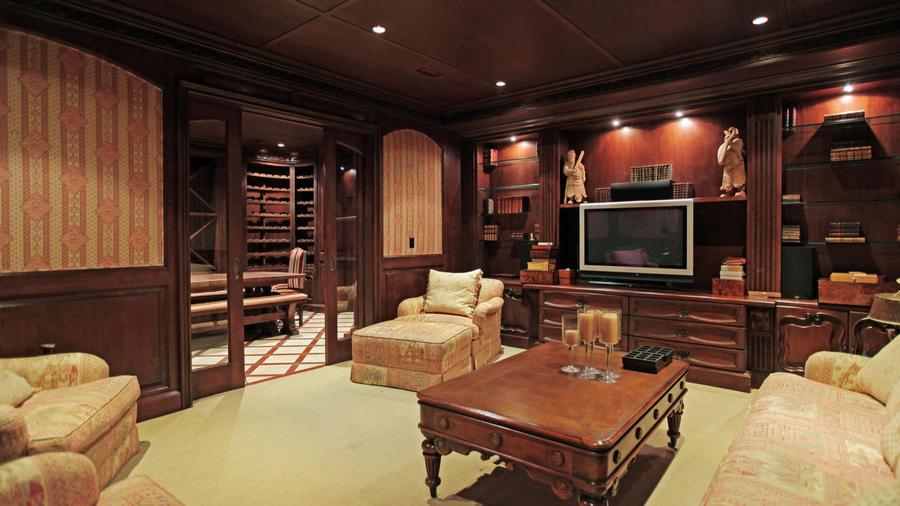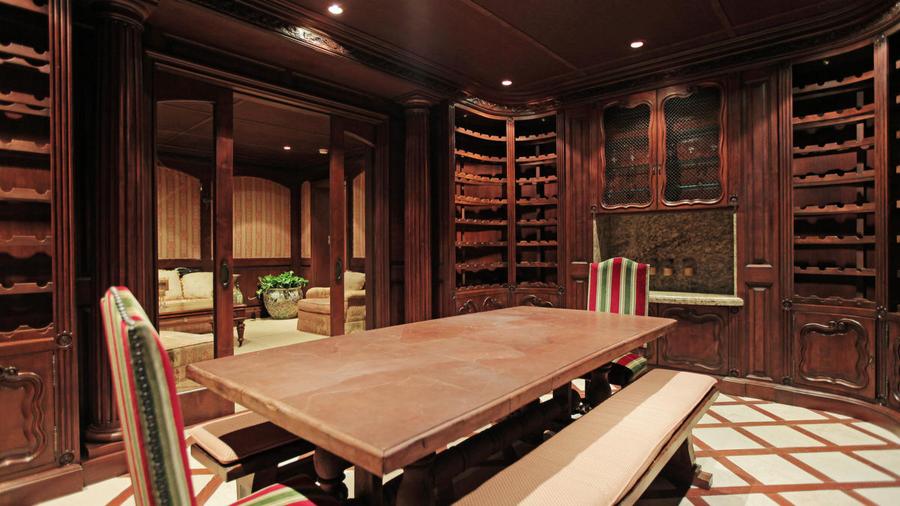 The master bathroom (one of six) is large enough for mom and dad to get ready for the party in, although it would be nice if there was another sink. No big deal though. Whoever has to wait can just have a seat and play Words With Friends (or whatever insanely rich people do to pass the time) until the sink becomes free.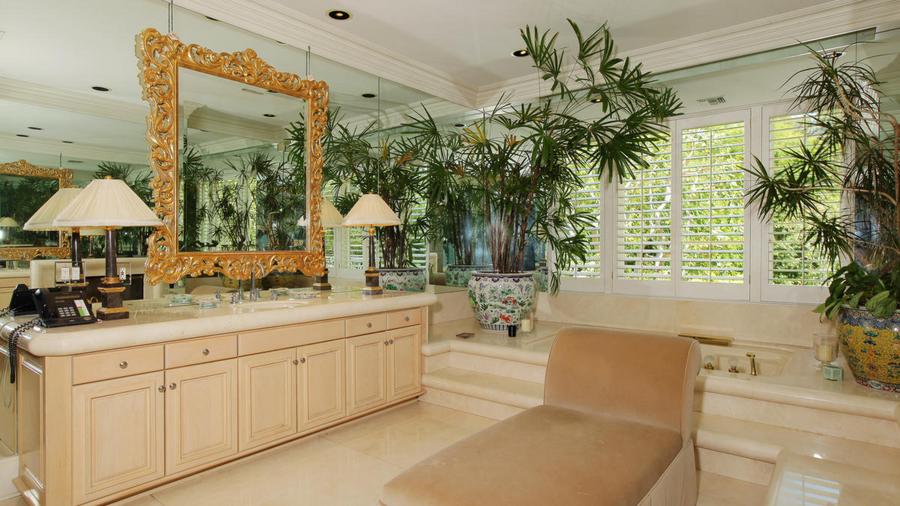 The master bedroom (one of six) comes with its own fireplace and French doors that open up to a nice balcony overlooking the back yard and pool.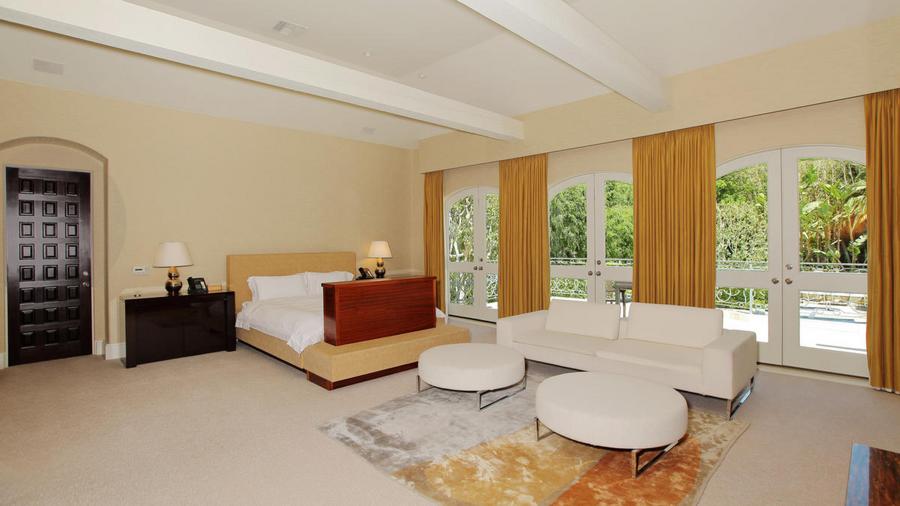 Oh – and it comes with rather large his and her walk-in-closets. Paul Marciano was a fashion executive; did you think he would have normal size closets?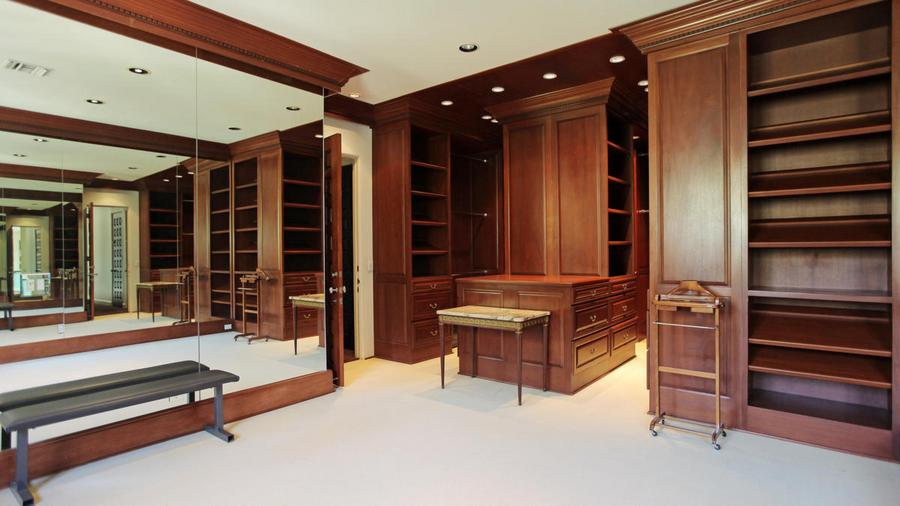 Not a bad place to read the paper and enjoy a cup of coffee.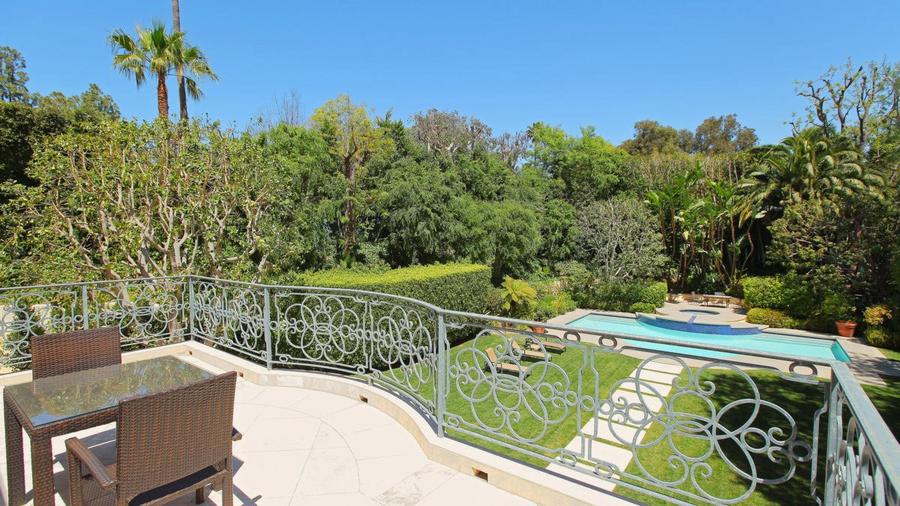 While the company made them a fortune, it ended up destroying the family. Georges has had all sorts of issues, sued the company for trademark infringement, and has pretty much lost his entire fortune. Paul and Maurice appear to be close, but not much has been seen of Maurice in recent months as he recovers from injuries suffered in a car crash.
Armand seems to have quietly done well for himself, and recently sold his 25,000 square foot Beverly Hills mansion last October for over $32 million.