The Coldwell Banker listing for 3400 Cordova Drive in Calabasas, Calif., says the house has a history of a "very interesting celebrity ownership." You don't say! It used to be the home of Bruce and Kris Jenner, once the patriarch and matriarch of the Kardashian-Jenner clan. Now, the country French manor house is on the market for $2.5 million. There is just no keeping up with these Kardashians, or the Jenners, for that matter!
Before the Jenners' divorce, and Bruce's subsequent re-emergence as Caitlyn Jenner, the family had lots of memorable times at the 4,600-square-foot, French country manor house. Shrouded in privacy, the house is surrounded by just under three quarters of an acre of property, and offers an abundance of pretty details throughout. A balcony and custom crystal chandelier look down over the entrance, which is reminiscent of a center-hall colonial. Guests are welcomed to sunken living and dining rooms in the common area, which also features wide-plank wood floors. Large windows reminiscent of cathedral design are also featured on the first level.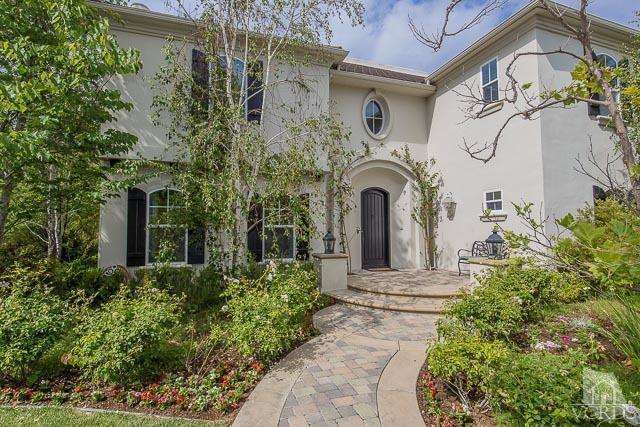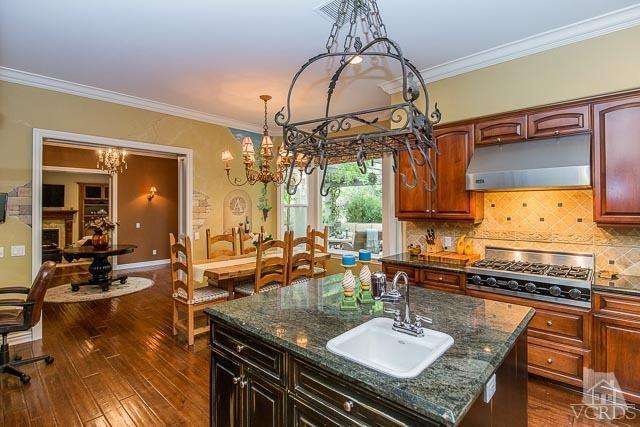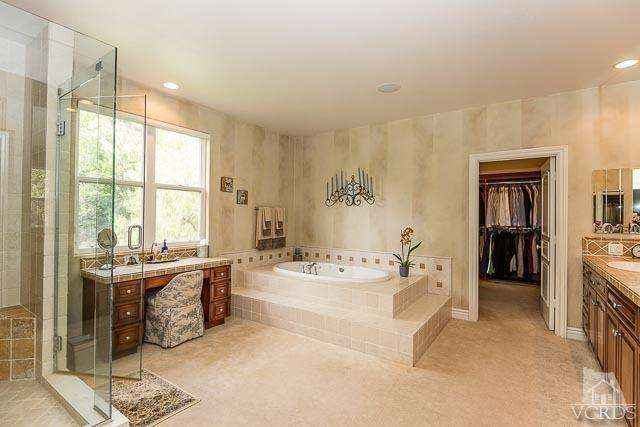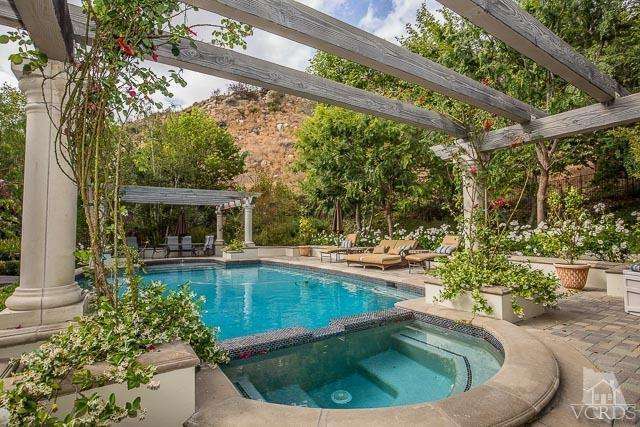 An up-to-date kitchen with six-burner stove, plus butler's pantry equipped with wine storage make the kitchen area ideal for a gourmand, or a serious chef. Three fireplaces warm up frigid nights.
The home also offers five full bedrooms and five full bathrooms. The master bathroom offers an everyday retreat, with a full-sized soaking tub, glass-enclosed shower stall, and double sink that abuts a wall of mirrors. For couples who are on the go and want to add convenience to their morning routines and quick changes, the master bath has with a vanity table placed below double windows, and a walk-in closet adorned with natural wood shelving, moldings, and an island.
The backyard offers another mode of relaxation and entertainment. The show starts with a patio large enough for a full set of seating, plus hammock. It is all sheltered under a grapevine trellis, which continues to the pool area. Speaking of which, the new homeowners will be able to take their pick, either an invigorating swim in the regular pool, or a moment to de-stress and relax in the crescent-design hot tub section.
The house is located in a gated section of Calabasas, with loads of privacy.