The world knows Floyd Mayweather as a man who is collecting boxing championship belts, but he's also been piling up the real estate lately. He just bought a gorgeous penthouse residential unit above the Las Vegas strip for $1.8 million, according to reports.
Palms Place is a 59 floor tower with hotel suites for revelers visiting Las Vegas, and residents like Mayweather, who are lucky enough to buy one of the penthouses. Located on the 55th floor, according to reports, Mayweather's condo has 3,142 square feet of luxury space. Penthouses at Palms Place all feature gourmet kitchens, spacious living rooms, and round-the-clock butler service. Residents and their party guests won't have to lift a finger for anything, as they enjoy total views of the city lights below through glass walls.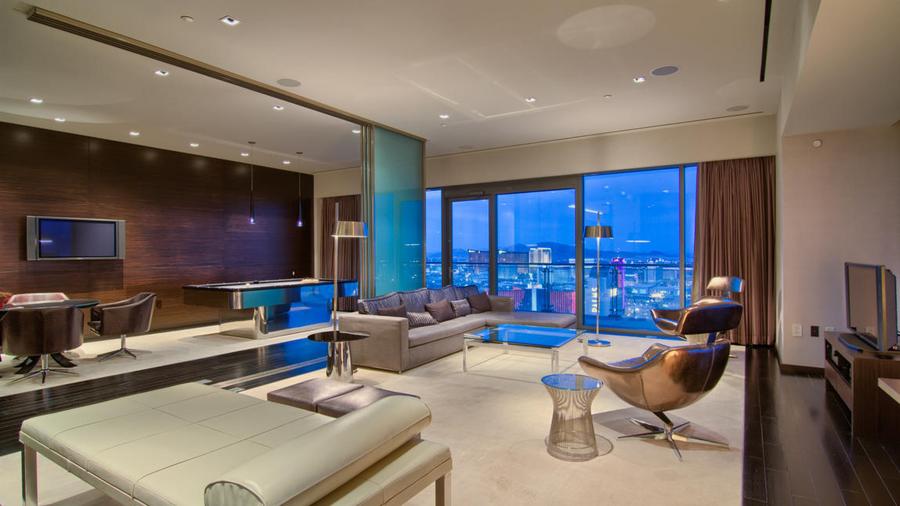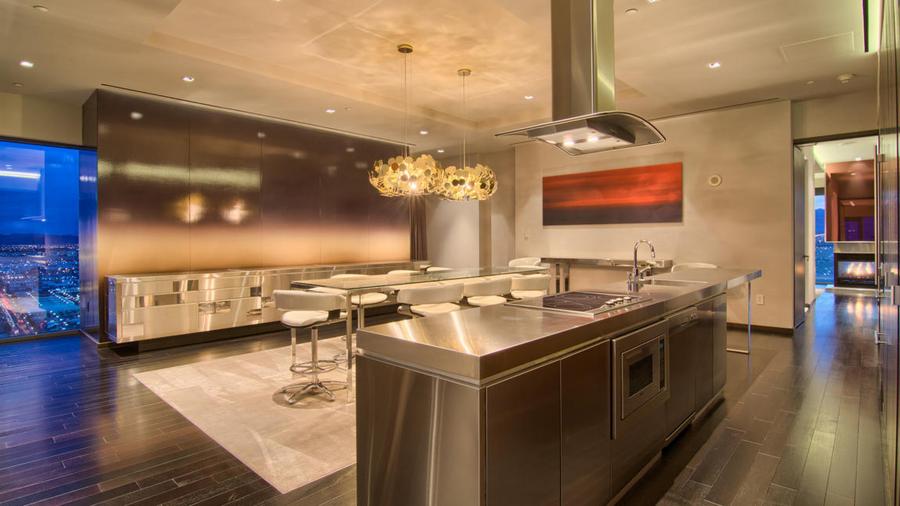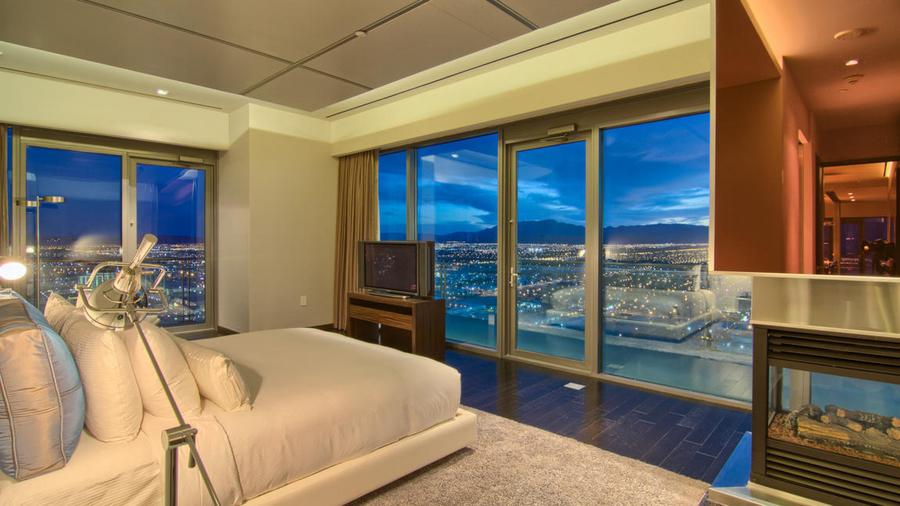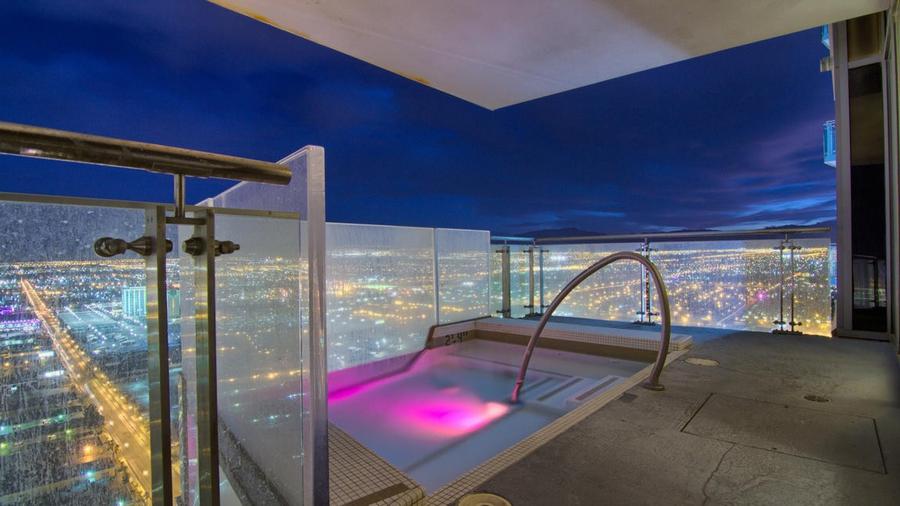 The penthouse is sleek and futuristic looking, with walls and partitions made from glass and metal. It features two bedrooms, two and a half bathrooms, and the master suite spares no comforts. It has sweeping views of the city below and the strip that never sleeps, a double-sided fireplace, and a balcony with a hut tub. Not to mention the spa-like bathroom with stone tub, and a shower made of glass and stone. The rest of the penthouse offers amenities no celebrity home should be without, like a spacious great room, billiard room and kitchen with state of the are cooking appliances.
It will be interesting to see where Mayweather sets his real estate sites next. He already owns a 22,000-square foot estate named the "Big Boy Mansion, plus properties in Florida and Los Angeles. Mayweather has amassed an astonishing 47-0 record in his career in five boxing divisions, plus six championships, and a net worth estimated at $650 million as of June 2015. Whatever Mayweather's next move, there is a strong likelihood that it will be spectacular.