John Gutfreund, the legendary and recently departed Wall Street financier known throughout his financial career as the "King of Wall Street," owned a sprawling Central Park East duplex "apartment" on New York's iconic Fifth Avenue for decades. But as you'll soon see, the word "apartment" doesn't really do the home justice, nor does it prepare you for the fact that it's now being listed for sale at $120 million.
Clocking in at a massive 12,000 square feet, the former Gutfreund place boasts a single bedroom that at 1,600 square feet may very well be bigger than your entire house. But there's much more, including three more generously-proportioned bedrooms, a living room 50 feet in length with not just one, but two separate fireplaces, a designated "butler's pantry," and a genuine grand staircase in marble.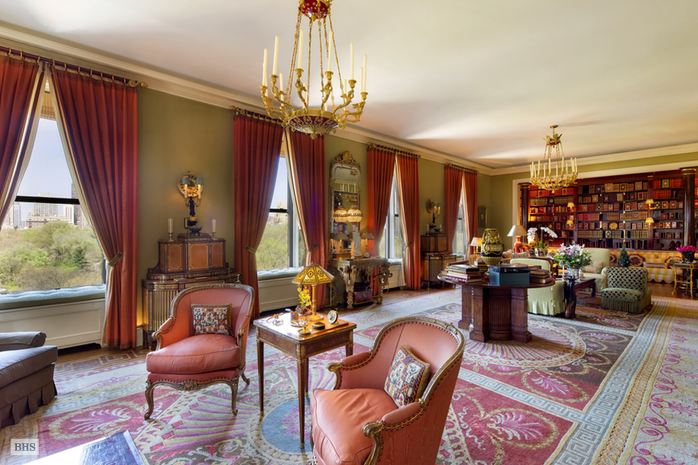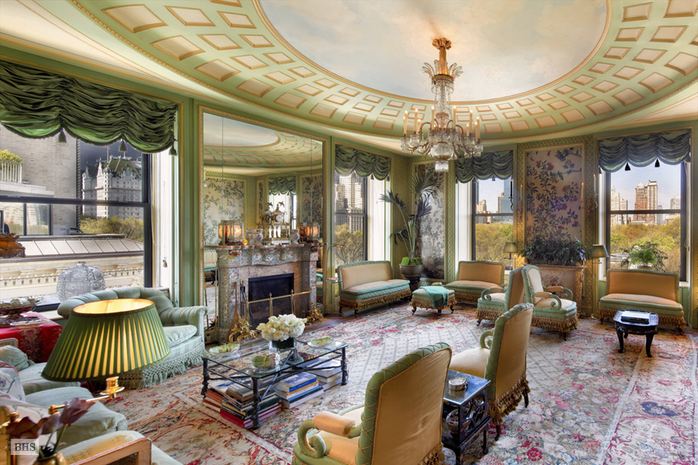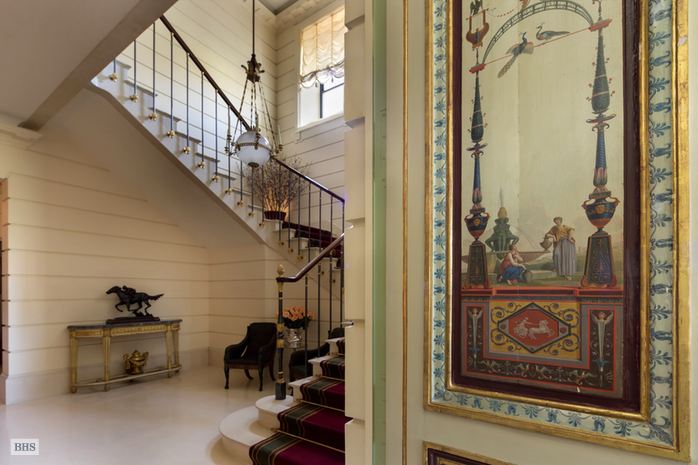 Gutfreund's widow is putting the penthouse up for sale, and the New York firm Brown Harris Stevens is handling the sale. Incidentally, that $120 million asking price makes the 834 Fifth Avenue duplex the most expensive apartment in the entire city, surpassing a co-op apartment at the Sherry-Netherland Hotel that's listed at $87 million – by almost 50 percent.
Whether the apartment can or will actually sell at that price remains to be seen, but as one of the most coveted properties at one of the most coveted addresses in New York City, it's somewhat qualified to break all previously-imagined pricing records in the city. For now, though, you can just look at a few photos of the place and dream.