How shall we put this? Sir Elton John's Beverly Hills estate doesn't scream of all the flash and pizzazz that has helped defined his stage and personal style. But elegance abounds in the estate where the legendary composer, singer and producer was said to have recently invested a staggering $33 million.
The gated property, designed in the style of a Mediterranean villa, tips the scales at just over 24,000 square feet of space. Word has it that the living spaces encompass 10 bedrooms, 10 full bathrooms, including three p, and 12 half-bathrooms, along with nine fireplaces. After a trek up the private driveway, this is how the "Rocket Man" singer greets visitors: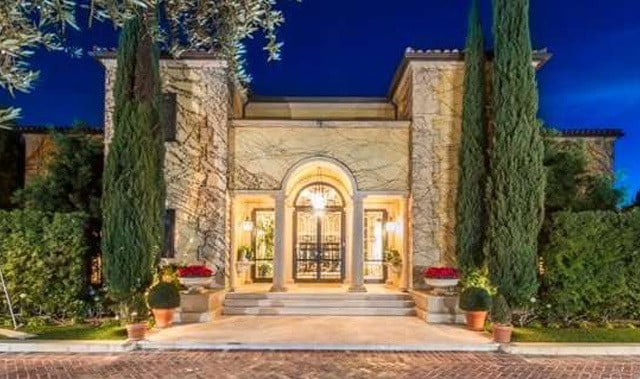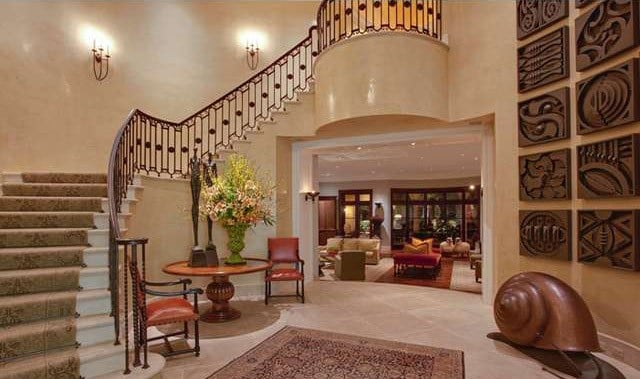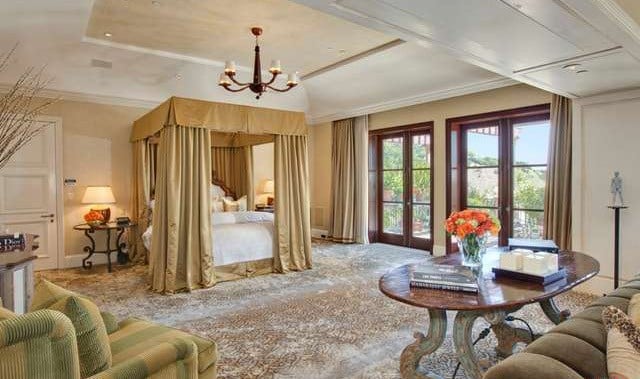 Communal spaces go a long way to make the grandeur more accessible. So those who want to sit and stay a while are greeted by welcoming spaces like a great room, formal dining room, screening room and a wine cellar. Many of the common areas have plank hardwood floors, while the formal dining room features a beautiful parquet design. Exposed beams also warm up the great room and office.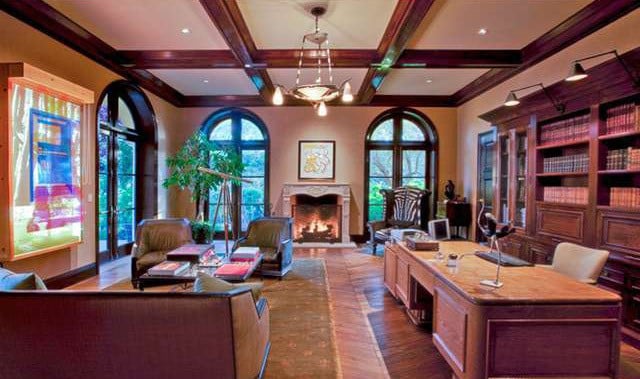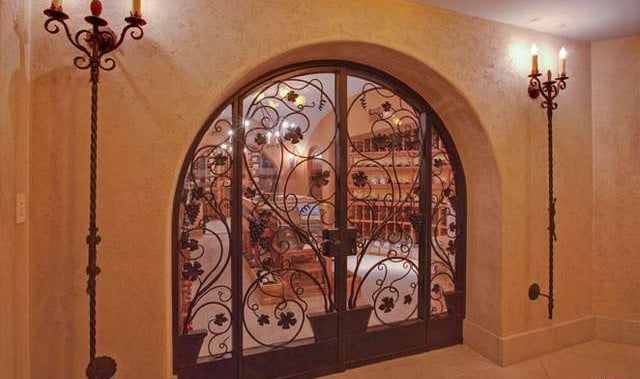 Located on lush acreage overlooking hills and valleys, the grounds and backyard offer lots of recreational options, too, with gardens and wooded areas. There is a full-sized swimming pool decorated with a sunburst tile mosaic, and it is serviced by a dining pavilion with a full kitchen.
There has been some back and forth over the property's actual acreage. Reports vary widely, between three and 20 acres! Whatever the size, the property is not short on comfort or luxury.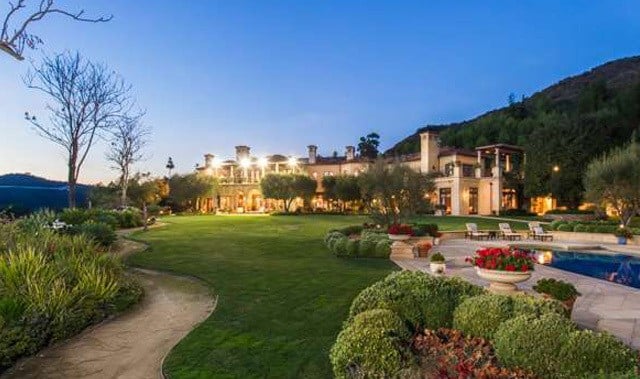 Exiting this remarkable and beautiful proved to be a real journey for previous owner, Armand Marciano, who originally listed it in 2011 for $63 million. The estate went on and off the market several times over the years, seeing price reductions along the way. Now that Elton John has it, music will surely be echoing through the halls.