Ricky Gervais painted a bitingly hilarious picture of work life in the hit series, The Office, but his actual home office in London's Hampstead Heath is pretty sweet. Along with the rest of the house, it is on the market for £7,750,000, or $11.7 million, from this side of the pond, according to reports.
The three-story brick Victorian residential structure is everything a posh British home ought to be, particularly in Hampstead Heath, a section of London known for its upscale village-style homes atop forested hills. It's also known for its celebrities, including 80s pop star Boy George and One Direction's Harry Styles.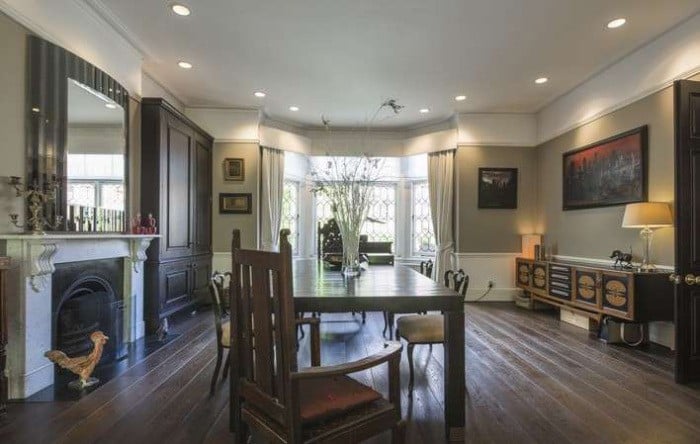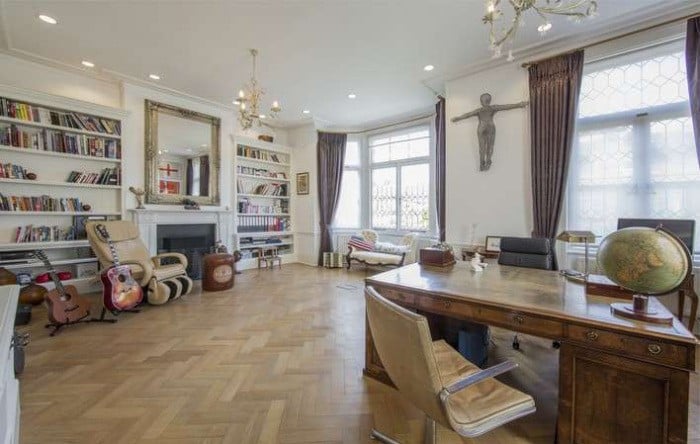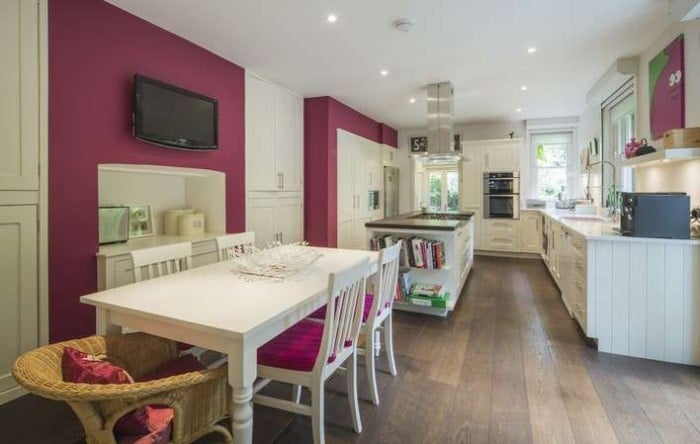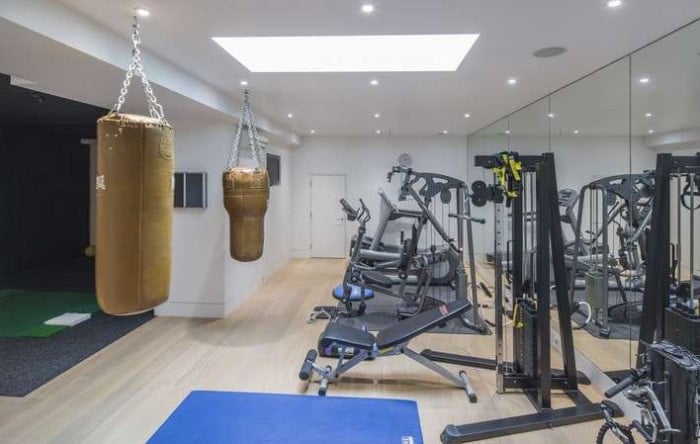 Gervais bought the home in 2006 for the British equivalent of $3.4 million, along with his partner of 30 years, Jane Fallon, a former television producer who was responsible for successful shows like This Life and Teachers. Fallon is enjoying a successful second career as a novelist. The entertainment duo set to work updating the home; over the years, they re-did the basement to include a gym, illuminated swimming pool, sauna and golf simulator. Construction on the "fitness level" incurred noise and disruptions that peeved the neighbors, apparently. But it is there, and it's likely to elevate the price of the home.
Everything else about the property blends casual elegance and comfort, from the updated kitchen, with its cooktop island, to the office and dining room, both sunny, spacious and adorned with fireplaces and recessed lighting. Wide-plank wood floors accent the kitchen and dining room, while the office sports herringbone wood floors. There are outside comforts, too, including a shaded patio and garden.
Gervais and Fallon reportedly listed the Hampstead Heath home because they just bought a much larger property in London for a smashing $15.1 million! It is described as seven times larger than the average home in England, with eight bedrooms, three bathrooms, and a large garden with a summer house – or guest cottage, if you like – and a swimming pool. The new purchase might have turned heads in England, but compared to some of the outsized estates Gervais and Fallon have built in Beverly Hills and other elite neighborhoods, it sounds more like a right proper home for a power couple.