Carson Palmer has been enjoying a career resurgence, ever since he started playing for the Arizona Cardinals. Under the guidance of head coach Bruce Arians, and with some very talented receivers to throw to, he is having an MVP-caliber season that could very well end with the Cardinals in the Super Bowl.
The 35-year-old is making a base salary of just $1 million this season, but stands to make a lot more, if his three-story house in Del Mar, California sells close to his asking price of just under $25 million ($24.995 million to be exact).
He has ties to Southern California having played his college ball at USC, where he won the 2002 Heisman trophy. Perhaps he was thinking about moving there when he retires, so he bought a half-acre in Del Mar for $4.5 million.
Last year, he had an incredible 8,000 square foot house built on the property, and now he wants to sell it.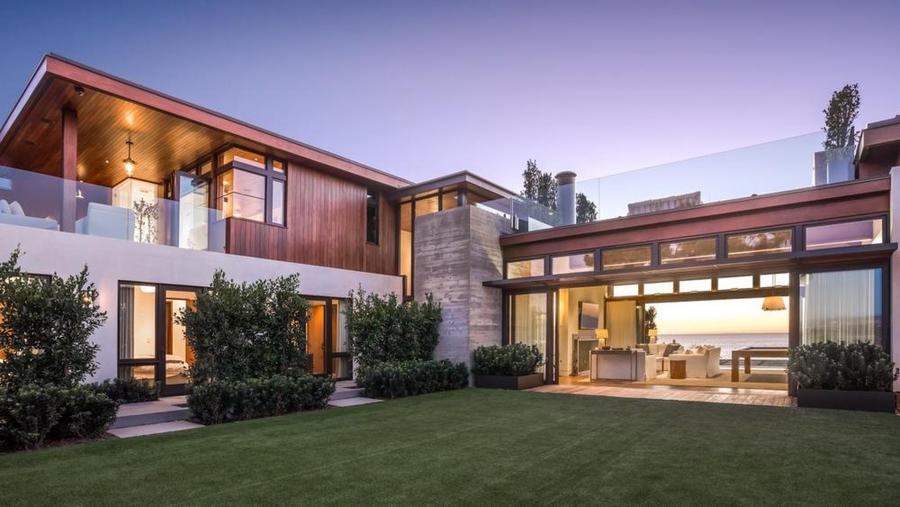 Palmer clearly had entertaining in mind when he had the home built. If he didn't, he had to know every relative and person he knows would come up with the craziest excuse to stay in this beautiful home that screams luxury and comfort. Who would not want to go to hang out at a house with an infinity-edge swimming pool, a bocce ball court, a sports court, an open-air living room and an outdoor kitchen/wet bar?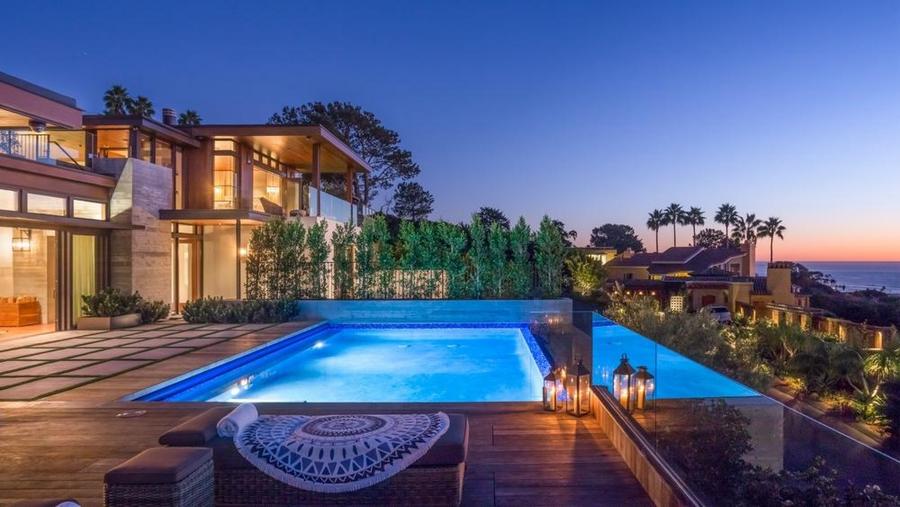 It had to be the perfect place to unwind and relax in the off-season. Who couldn't relax after a night or two of hanging out in a hot tub with a view like this? Talk about the perfect way to unwind after a long, hard football season!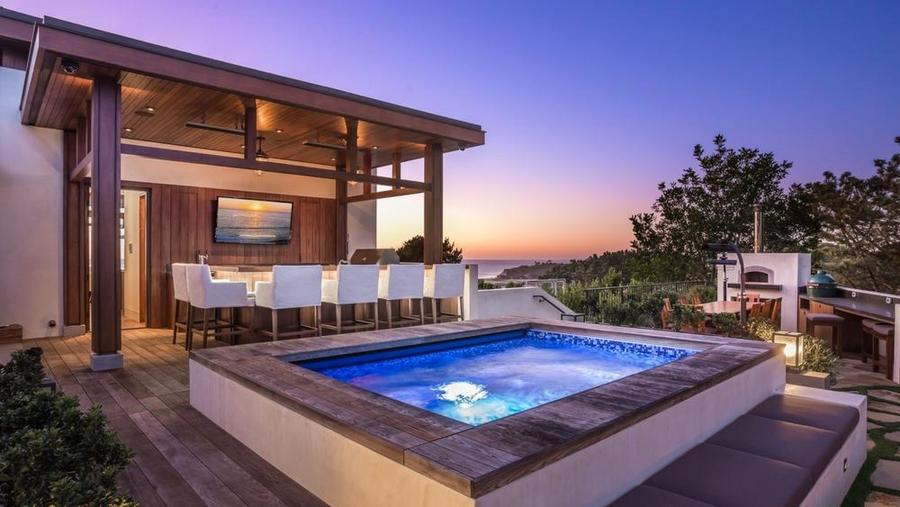 The master suite takes up the entire third floor and comes with a bathroom complete with a freestanding tub, private deck (because who doesn't want to hang out on a deck next to the bathroom?), and an indoor/outdoor shower.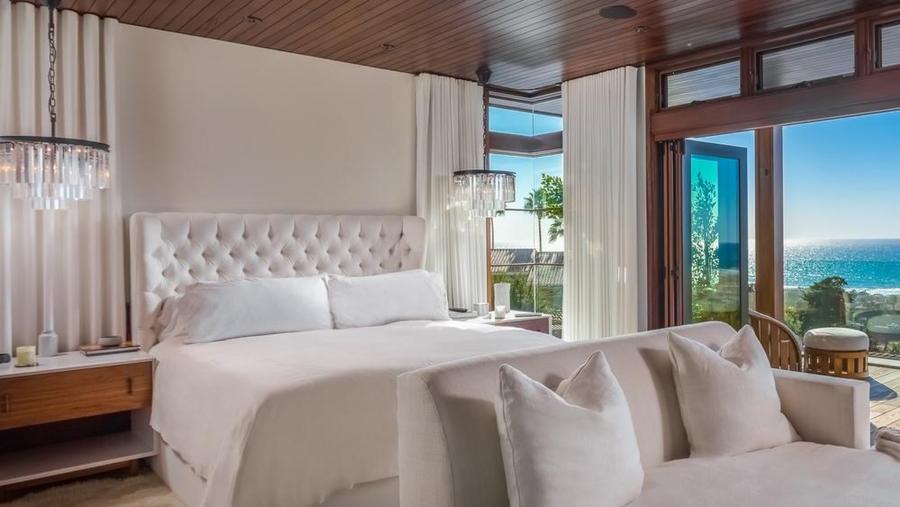 The guys will definitely want to come over and watch the game at your place, which might have been kind of awkward for Palmer and his family, since he was often playing in the game.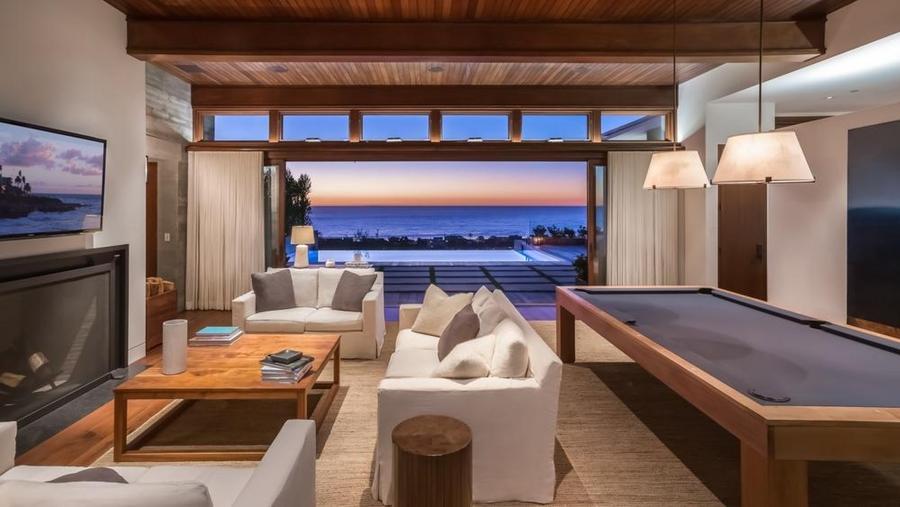 Romance can be had in many of the home's rooms, since it has five fireplaces, but if you are able to afford a $25 million house, chances are, you are not going to be lacking in companionship.