She is a popular Grammy-award winning artist. Her husband has been called one of the best rap producers of all time and he is also a performer. Alicia Keys and Swizz Beatz are a happily married couple and the proud parents of two beautiful children. During her career, she has won nine Grammys, sold over 35 million albums and 30 million singles, worldwide. He is currently serving as the Vice President – Sports Style Marketing, Design, and Brand Music Development for Reebok.
While the power couple is definitely living the dream, it appears that they are no longer interested in living in a place they once called Dreamland. For $3.85 million, you can take Dreamland off  their hands.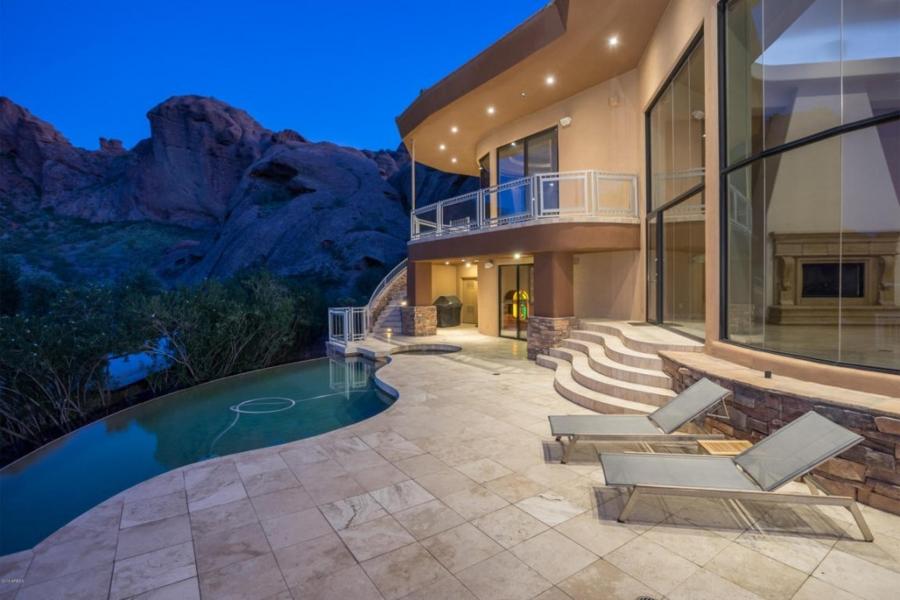 Why call it Dreamland? The couple told the Arizona Republic it is because, "It's open and light, equipped with all modern amenities… It has the most beautiful views and everyone who comes is always so moved by how it feels in the house. There's really no place in the world like it!"
Even the kitchen has an incredible view!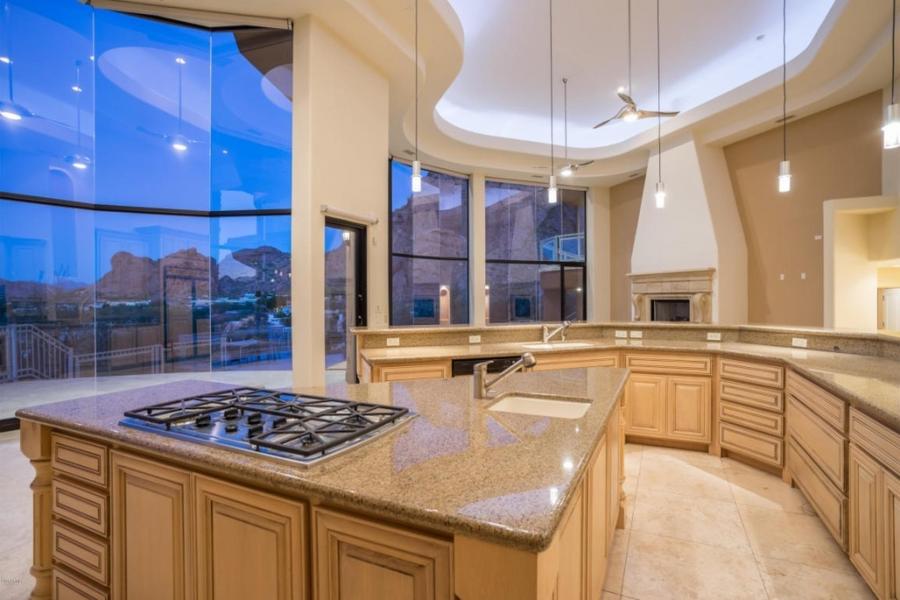 The 7,881 square foot, two-story house has also been referred to as the "Glass Mansion." with floor to ceiling windows throughout much of the house, it is easy to see why.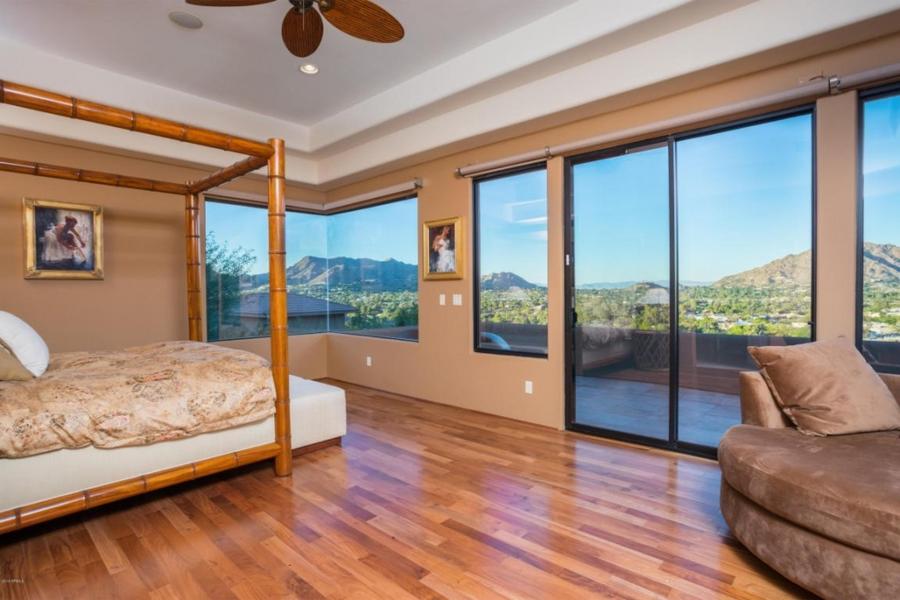 Located on Camel Mountain in Phoenix, the glass windows do make it easy to enjoy the incredible view from just about anywhere in the house.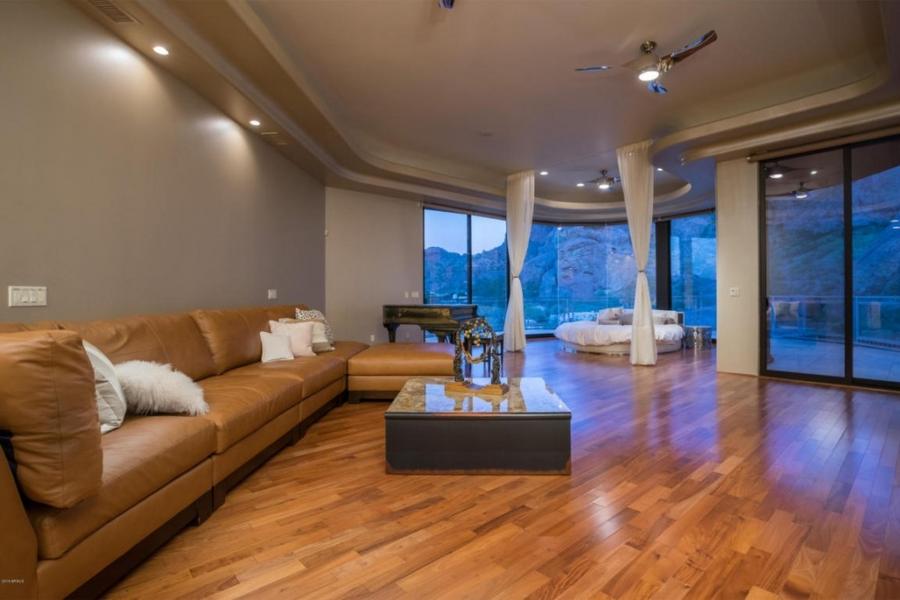 With four bedrooms, five and a half bathrooms, and a six-car garage, the house is perfect for entertaining relatives and friends from the East Coast looking to escape another cold winter.
Can you just imagine listening to Alicia Keys play as the sun falls in the background?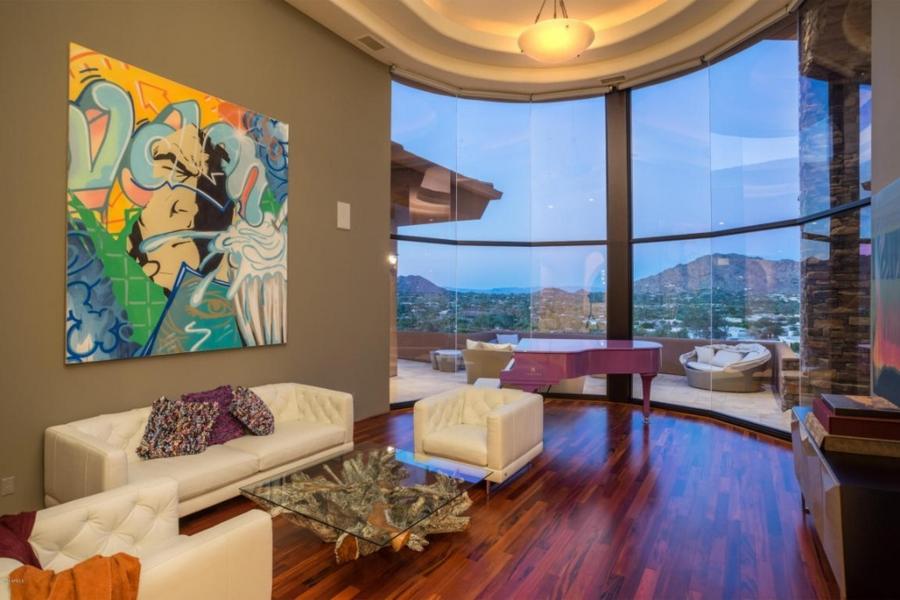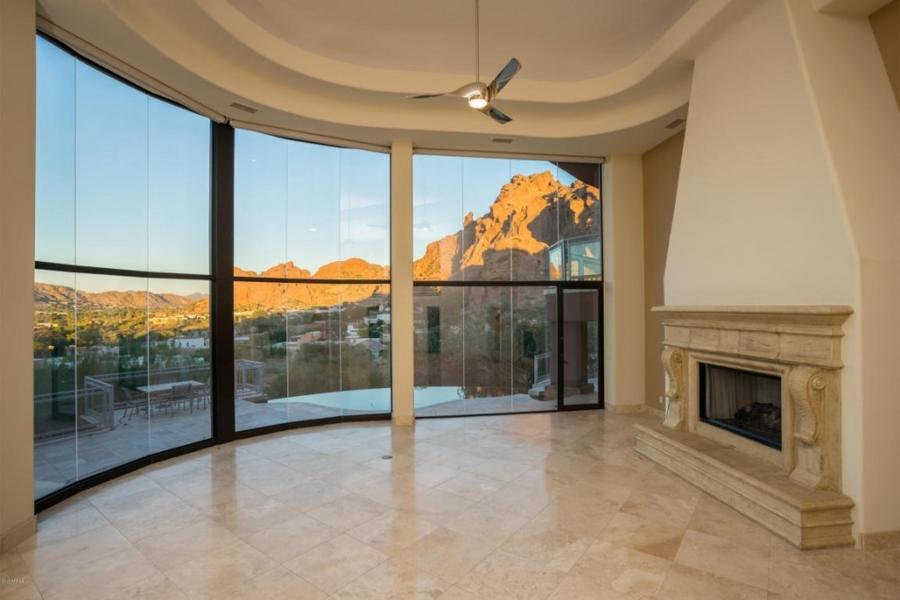 There is even a view from the bathtub!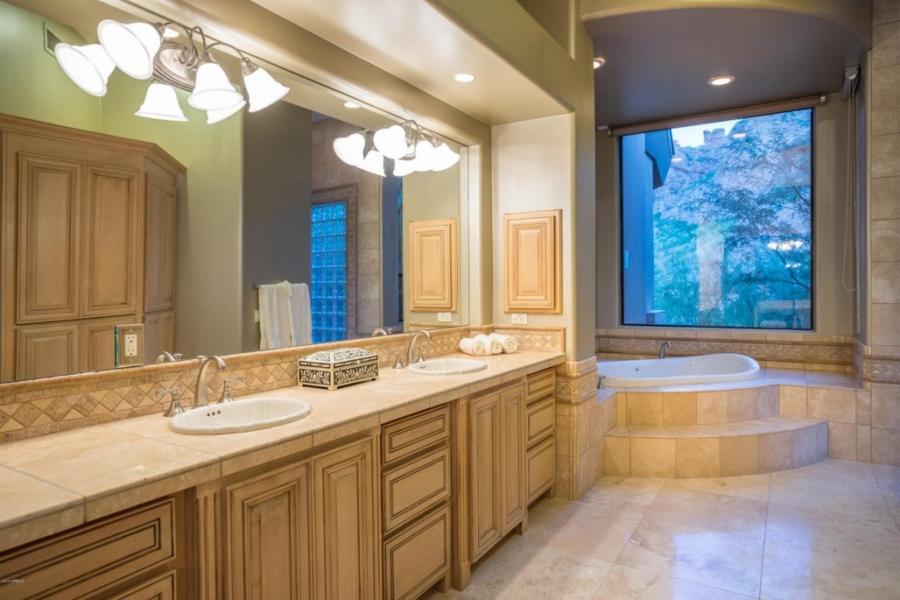 Just in case enjoying the view from inside the house makes you want to enjoy it from the great outdoors, the patio will make it easy to do that. Should you feel the need to take a dip while enjoying the view, you can – in the infinity pool.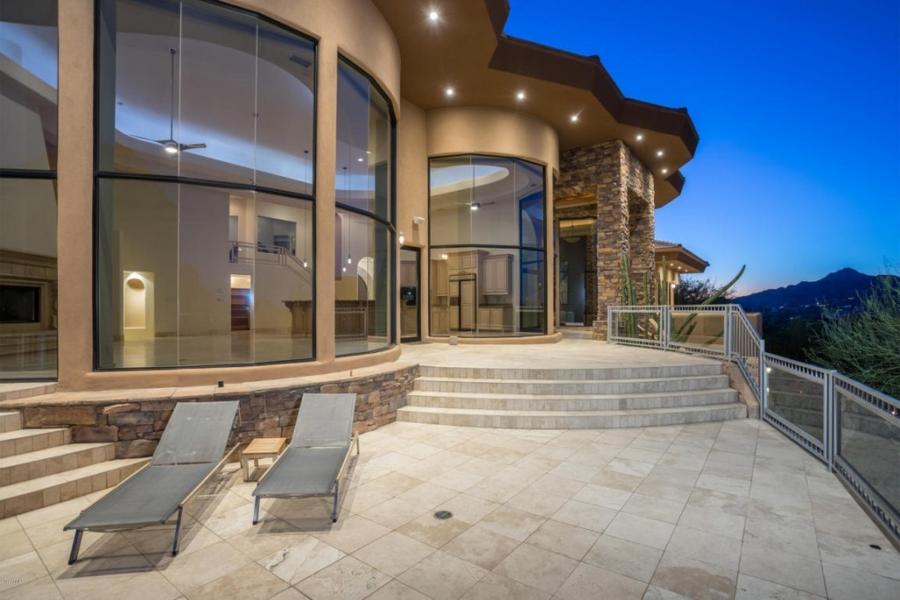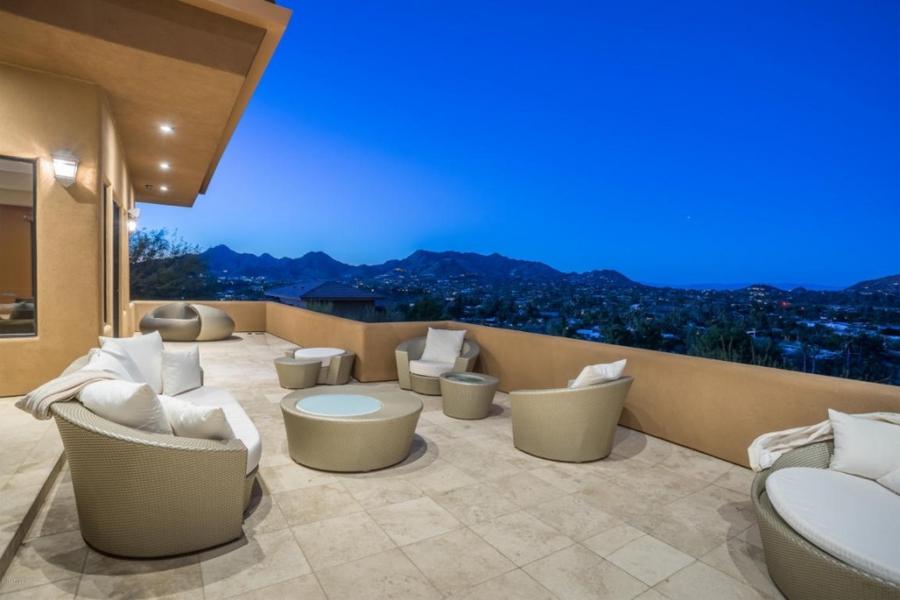 To say the house is gorgeous would be an understatement. So why on earth would they ever want to get rid of such a place? The reason is one that parents everywhere can identify with: With two small kids, they do not expect to use the house enough to justify keeping it. So, since they aren't going to use it, they decided to go ahead and sell it.