San Francisco 49ers running back Reggie Bush was knocked out for the season after injuring his knee by falling on the cement floor surrounding the Rams home field. There has been talk that he may sue the city of St. Louis, but the rumors haven't progressed beyond the talking stage.
While it would be hard to blame him, he doesn't exactly need the money. During his career, he has made $61 million, and currently has a net worth of $14 million. He had hoped to revive his career in San Francisco, but the 49ers didn't make much use of him before he was injured.
Teams will be leery of him because of his age and injured knee, but he will probably find a spot on someone's roster for the league minimum for at least a couple more years. With the end of his gridiron days coming, he knows it is time to look beyond football.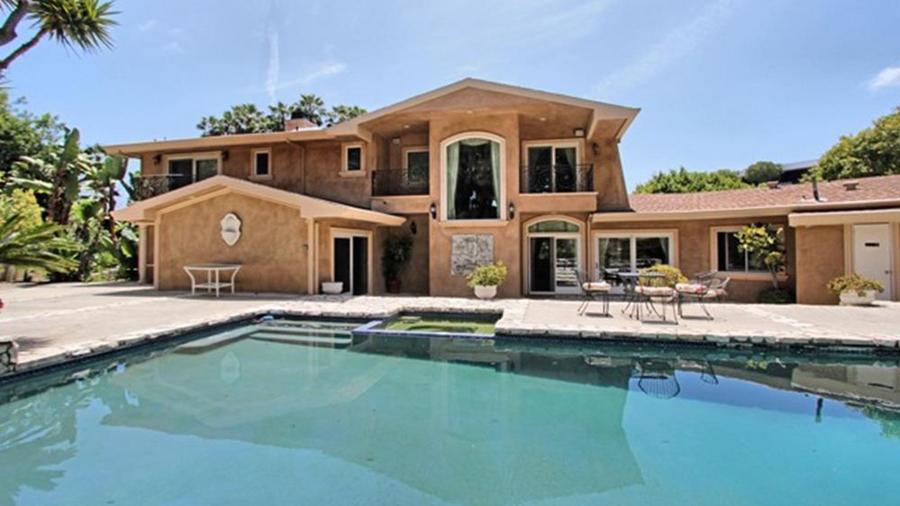 Many athletes go broke within a few years of retiring, but to keep from being one of those guys, Bush is trying his hand at flipping houses. Along with some other athletes, he has purchased an $8.95 million home in Beverly Hills. They intend to renovate the 4,691 square foot home with a more modern design.
The original house was built back in 1955, so it is understandable that they would want to renovate to some degree, but the original home is pretty nice already.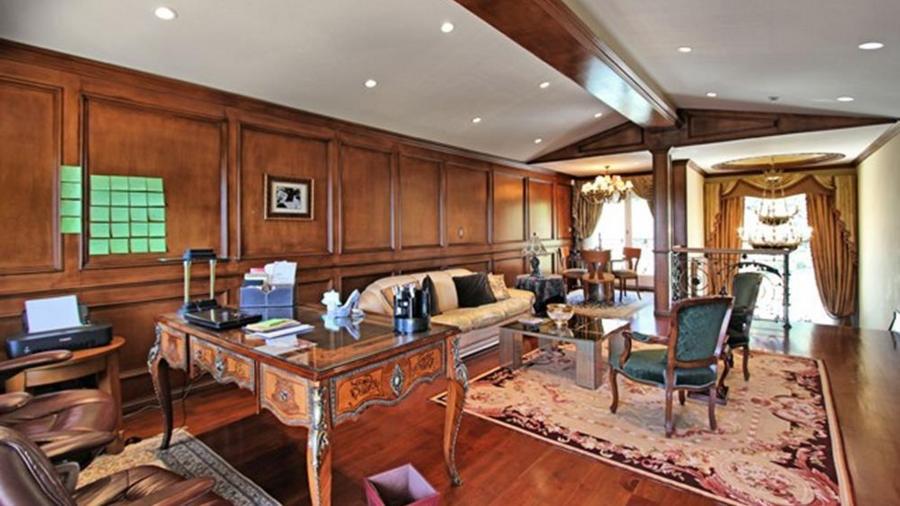 The living room is spacious and features a fireplace to keep you warm on cold winter nights.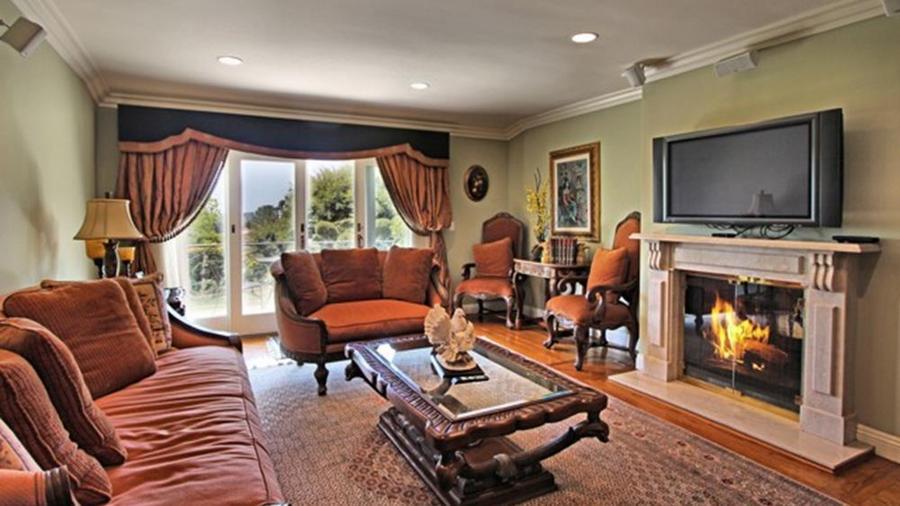 How many bedrooms and bathrooms they plan to have after renovations is not known, but the current version has four bedrooms, 4.5 bathrooms, hardwood and marble floors, formal living and dining rooms, an office/library and a den with a wet bar.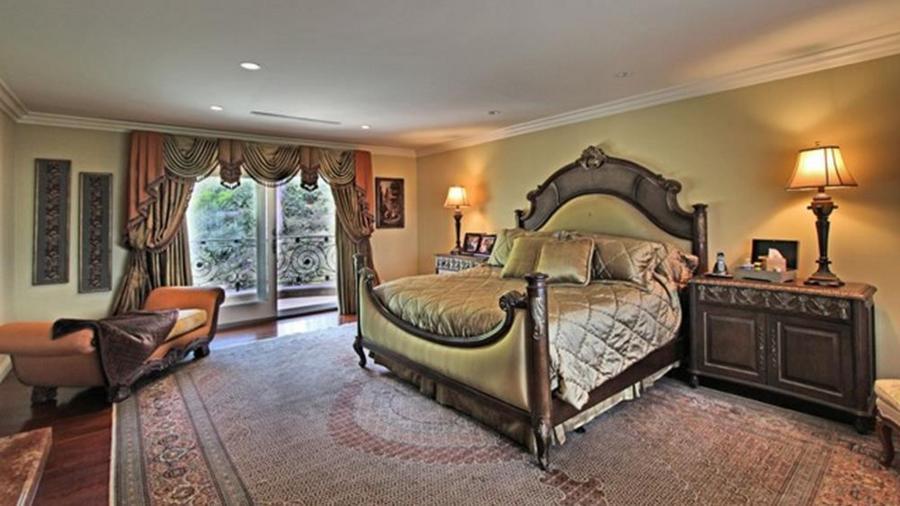 One thing they will definitely not need to renovate is the view, but they better make sure the two-story home has plenty of access to it.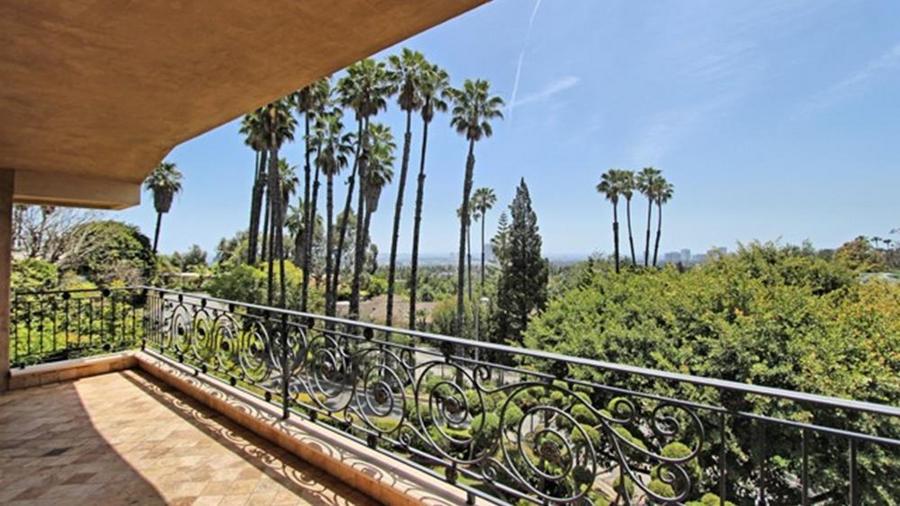 Artist's renderings depict a multilevel contemporary style house with walls of glass, a subterranean parking structure and an infinity-edge swimming pool.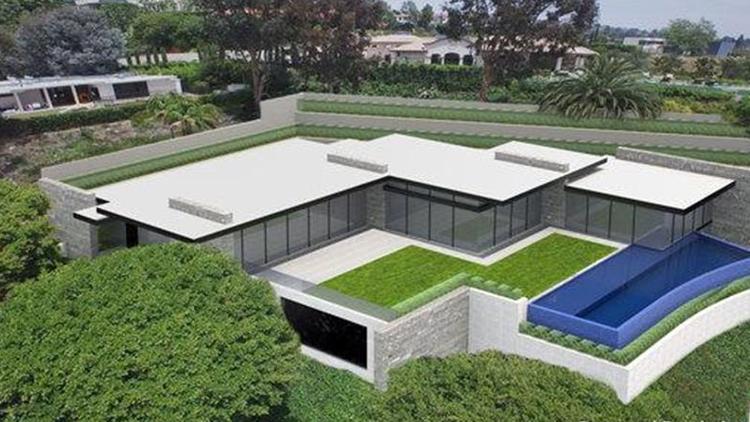 The home had been on the market since March for $9.95 million before Bush and his investors bought it for $1 million less.