We have brought you many stories about incredibly luxurious and expensive cars that have been owned and sold by celebrities. An excellent example of a ridiculous "car guy" is Floyd Mayweather, but he needs to step his game up and expand into other modes of transportation. Most of us think of some type of car or truck when we hear the word "vehicle," but to super rich celebrities, that word can have a different meaning. Many of us would never dream of owning a private yacht or a jet, but that is not uncommon for people with tons of money to spend. Instead of focusing on cars that celebrities have sold for enormous amounts of money, let's take a look at the most expensive other vehicles ever sold by celebrities and how much they went for.
#5: Johnny Carson's Yacht
Here's Johnny Carson's yacht on the list with a price tag of $8.95 million. Carson spent lots of time relaxing on his private vessel after he retired from late night television. His yacht was named the Serengeti and was sold five years after Johnny passed away. The current owner can sometimes be spotted sailing it along the Pacific coast.
#4: Elvis Presley's Lisa Marie and Hound Dog II Planes
A pair of planes belonging to the King of Rock n' Roll made the list as they sold for over $10 million at auction. Elvis' planes featured gold bathroom fixtures and were housed at Graceland for tourists to take a look inside. The Lisa Marie is a 1960 Convair 880 while the Hound Dog II is a Lockheed Jetstar.
#3: Tiger Woods' "Privacy" Yacht
You may have heard about this yacht as part of the divorce settlement between Tiger and his ex-wife Elin Nordegren. Tiger purchased the yacht for $20 million as a wedding gift for Elin, who refused it in the settlement because it has a hefty price for upkeep, about $2 million per year. Woods was forced to list his yacht for $25 million, which some said was too steep.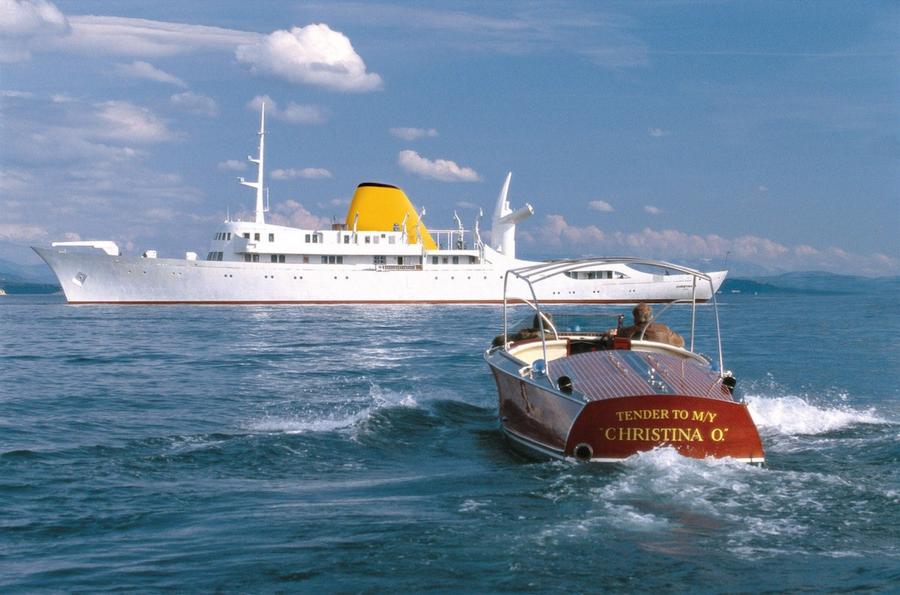 Getty Images
#2: Aristotle Onassis' Yacht
Aristotle Onassis was a shipping magnate who owned a whole fleet of yachts, so he could let one go without missing it too much. This particular vessel was called the Christina O and was very luxurious and had lots of history. In fact, the Christina O was the setting for the first meeting between President John F. Kennedy and Sir Winston Churchill. The yacht also hosted celebrities such as Marilyn Monroe, Elizabeth Taylor, and Frank Sinatra. The Christina O sold for $32.4 million.
#1: Bernie Ecclestone's G650 Gulfstream Jet
You may not have heard of Bernie Ecclestone, but he is a Chief Executive for the Formula One Group and has a net worth of $4.2 billion. He was able to sell his private jet for an amazing $72 million, thanks in part to supply and demand. Wait times for a Gulfstream are very long, typically about four years. Some billionaires don't want to wait that long, so they turn to the private market. Ecclestone paid around $64.5 million for his jet and ended up making a nice little profit.