Amazon's Jeff Bezos must have needed some extra money for something, since SEC filings from the company he founded show he recently let go of some $1.8 billion worth of stock, in what's reported to be perhaps his biggest stock sell-off ever in the history of Amazon.
Bezos sold 965,612 Amazon shares at roughly $1,900 per share, for a total cash infusion of about $1.8 billion. Altogether, the sale comprised of about 1.6 percent of his overall share in the wildly lucrative online retailer, with his remaining shares totaling a reported 58,142,479.
Then, in a later, separate sale, Bezos sold off another 531,852 shares, valued at about $990 million, setting off another round of speculation about why he might be selling off the stock. In addition, he's reported to have also donated another 268 shares valued at about $500,000 altogether to some unnamed charitable organization.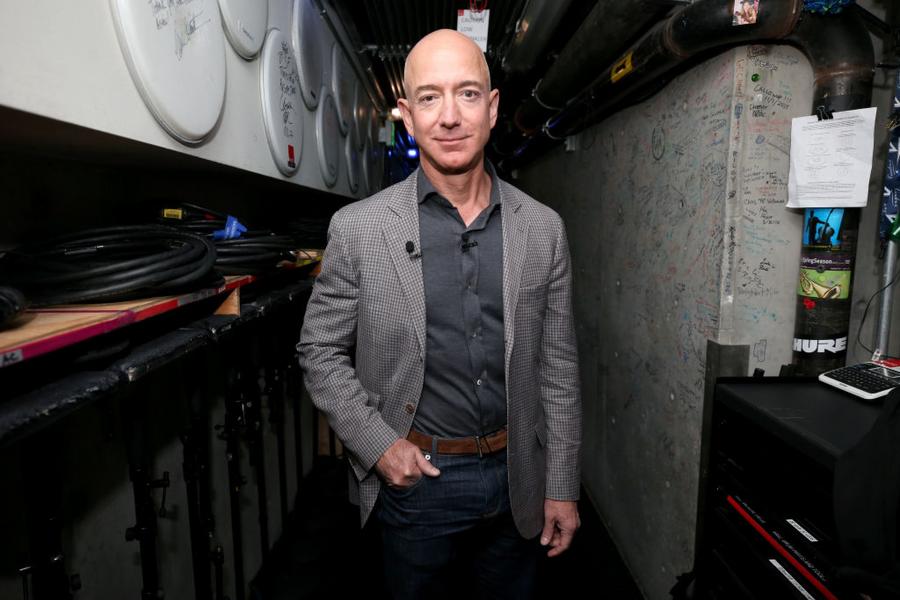 Phillip Faraone/Getty ImagesWhat's he going to do with the money? No one knows for sure, but the prevailing thought seems to be that he's going to pour most of it into his Blue Origin space travel company. He's said as much in the past, albeit not about the cash for this specific sale of stock, but about his intention to spend as much of his money as possible on advancing the cause of exploration of space. Last year, after he sold about a billion dollars worth of Amazon stock, he spoke about his passion for space in an interview with Mathias Dopfner, CEO of multimedia company Axel Springer:
"The only way I can see to deploy this much financial resource is by converting my Amazon winnings into space travel…Blue Origin is expensive enough to be able to use that fortune."
While Bezos hasn't commented publicly on this most recent sale of stock or what he intends to do with the money, virtually all of his public comments about Blue Origin and space travel indicate it's where he intends to sink the vast majority of his money. Most recently, he spoke on how space travel was integral to the continued existence of the human race on Earth:
"We humans have to go to space if we are going to continue to have a thriving civilization…We have become big as a population, as a species, and this planet is relatively small. We see it in things like climate change and pollution and heavy industry. We are in the process of destroying this planet. And we have sent robotic probes to every planet in the solar system — this is the good one. So, we have to preserve this planet."
So it's safe to assume that at least some of this money will end up being reinvested in Blue Origin in some way.