Diane Hendricks was born on a dairy farm in Wisconsin in 1947. She is one of nine sisters, who graduated from high school in 1965, and got pregnant at 17. She worked at a pen factory and as a waitress to make ends meet. She had been divorced for a decade when she met roofing contractor Ken Hendricks in 1975. At 28, she was selling custom-built homes in Wisconsin when their paths crossed. The couple fell in love, got married, and, in 1982, pooled their available credit lines to get a loan that allowed them to open ABC Supply. Over the years, ABC Supply became the largest wholesale distributor of roofing and siding in the United States. When they started the company, the couple owned real estate and roofing businesses together. Their dream was to create a nationwide chain, carrying every single brand of exterior building materials.
Twenty-five years later, ABC's annual sales were about to crest at $3 billion when Ken fell through the roof while checking on construction at the couple's new home in December 2007. He died. The housing market was already showing signs of the bubble. The economy was beginning to enter the Great Recession. Diane had to not only deal with the death of her beloved husband and father of their seven children, but also had to decide whether to sell ABC Supply or run the business by herself.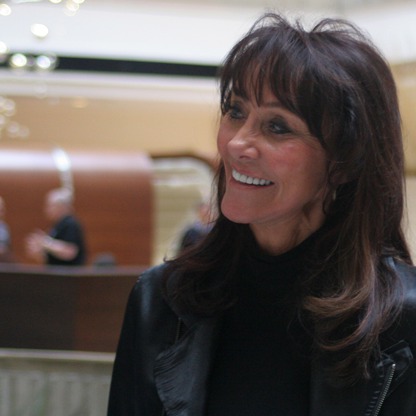 Diane was still dealing with the grief of losing her husband when buyout offers started to flood in. At the same time, the business didn't simply stop to allow her to grieve. People began to assume that Diane would sell the business. Eventually, she decided that growing ABC was not just her husband's goal, but also her goal. She had been working alongside her husband and the friends they'd made, who worked at ABC. Diane got back to work.
In 2006, before her husband died, ABC had already begun to anticipate the downturn in the economy and took protective measures. They downsized and put a number of plans into effect. They closed stores in cities that had more than one ABC Supply location, operated with a smaller staff, put a freeze on hiring, and did not take on more debt. Even with these measures in place, sales slipped in 2009.
Then, competing roofing distributor Bradco Supply came calling. They wanted to acquire ABC. Instead, Diane proposed that the two companies merge. Unfortunately, this meant she had to give up shares of ABC after she'd fought so hard to keep the company going. She wasn't entirely comfortable with this, so she structured the deal differently. She set certain earnings benchmarks over a five-year period and as she met them, she would be allowed to buy back her shares. ABC and Bradco finalized the merger in 2010. Three years later, ABC had met all of the benchmarks and Hendricks was the 100% owner of the merged company.
Today, Diane Hendricks is the richest self-made woman in the U.S., with a net worth of $7 billion. ABC Supply brings in more than $9 billion in sales. Hendricks is very involved in her Wisconsin town. Beloit, Wisconsin, is one of those formerly prosperous industrial towns that is now struggling through a new economy, even the town's country club has gone bankrupt. Hendricks has been buying up every abandoned or forgotten structure and revitalizing the town by turning those buildings into more useful spaces.
Philanthropically, she is a donor to WisconsinEye, the non-profit, private-public affairs cable network,  and co-chair of Rock County 5.0, a five-year public/private initiative to advance Rock County's economic development vision. She has served on the boards of the Stateline Boys & Girls Club, Beloit Memorial Hospital, the Beloit Foundation, Forward Janesville, Kandu Industries, Blackhawk Bank, and the Hendricks Family Foundation. Hendricks serves on the Board of Trustees of Beloit College.